Lawrence University's student paper, The Lawrentian, reports on a hate crime that occurred in the early hours of Sunday, following Halloween: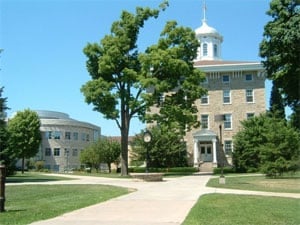 "The
openly gay student, who was wearing
a dress and carrying baby dolls
for Halloween, was possibly targeted
for the implications of his outfit.
According to the student, he and
a group of friends left the Halloween
party at the co-op house to go to
Topper's Pizza at around 2:30 a.m.
On their way back to campus, the
assaulted student separated from
the others on the corner of Durkee
Street and College Avenue because
he lives in Colman. At the time, he
was still in his costume dress and
holding props and dolls.
In between Avenue Jewelers and
Colman, the student was attacked
by a group of four middle-aged men
who were drunk and wearing masks.
The group of men at first giggled
among themselves. The men
then started to shove the student
around, asking, 'Why are you wearing
a dress?' and 'Are you a fag?'
The student got hit in the back
and in the face. When the student
started yelling for help, the men ran
away laughing.
The student did not realize how
quickly the incident would escalate. 'At first I thought they were just
being d-bags, but then they hit me,'
he said."
Lawrence is located in Appleton, Wisconsin. The attack happened just off campus.