Gay director Lee Daniels' Precious set a record this weekend at the box office: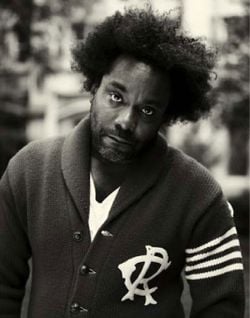 "'Precious: Based on the Novel 'Push' by Sapphire' set a record for the highest per-theater average, $100,000, for a movie playing at more than six locations.
The independent studio's hybrid strategy — playing 'Precious' in both highbrow theaters, where affluent moviegoers were likely drawn by critics' raves, and in African American communities where the mostly black cast and endorsements by Tyler Perry and Oprah Winfrey helped — worked extremely well."
Says Daniels to the Burlington County Times:
"'Precious' is really not a black story. I told it originally for a black audience, and I'm a black, gay filmmaker.
"So I told it (how the story evolves) with a gay sensibility, and I gave a black sensibility to it, because I'm African-American. But I think it's a universal story, and it goes beyond sex and/or culture to be universal. I met this lady who was 60 or 70 years old and attending the Sundance Film Festival, and the day after our first screening, she started sobbing in my arms. It was the most beautiful moment in all of this for me. I realized (at that point) that it didn't matter if you were gay, black or from Philadelphia (where he grew up). This woman, who could barely speak my language, had embraced the moment and understood 'Precious.'"
Daniels (right) was photographed by Jason Bell  for this year's OUT 100. Nathaniel Rogers reviewed Precious for Towleroad on Friday.