And we won't forget it should initiatives in Maine and Washingtonnot go our way: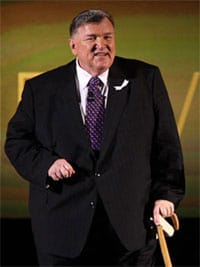 "So you fully understand the consequences of this administrations
actions in the last week, just look at the statistics for Maine voters.
In the latest Public Policy Poll yesterday which show us falling
behind, they said that 54% of the voters say they supported Obama. Over
9% of the voters described themselves as 'non-white'. In that poll 28%
of the Obama supporters say they were voting against marriage equality.
More importantly, 56% of 'non-white' voters said they planned on voting
against marriage equality.
"You have to be totally operating on blind faith if you believe
that President Obama and his team cannot make a difference. Tragically
if we lose closely, that defeat almost can be laid at the steps of the
White House for their refusal to stand by our side in the battle for
freedom. The Holder remark basically gave those Obama supporters and
non-white voters permission to vote against our freedom. The Attorney
General let them know that Obama didn't care one way or another so why
should those voters change their votes? He gave their votes
respectability which was devastating for our side.
"The failure of our national organizations to obtain a clear
cut endorsement for the LGBT community is something that needs to be
discussed. This one isn't rocket science. What happened?"
More from Mixner here…
And everyone, get out and VOTE today. If you know anyone in Maine or Washington, urge them to get out and vote.
Note: Political director Corey Johnson and I will be live-blogging
election results this evening here on the site. Please join us.