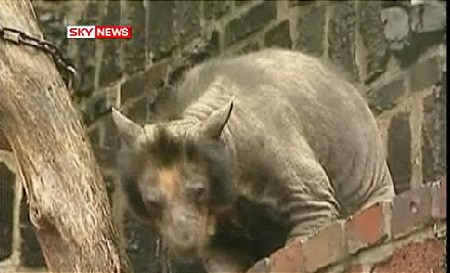 Here's some footage from Leipzig, Germany of the bears I featured in the news round-up yesterday which are suddenly losing all of their fur, via The Awl.
Says the reporter: "Zookeepers know that the Spectacled Bears have a disease, but they don't know which one."
Maybe it's the disease you get when you're kept for years in a brick and asphalt prison that feels nothing like your natural habitat?
Just a thought.
Clip, AFTER THE JUMP…