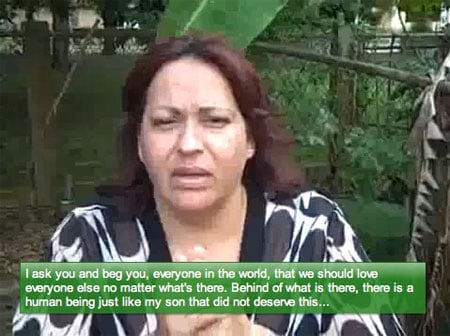 UPDATED
Over the weekend I posted this statement from the mother of gay 19-year-old Puerto Rican Jorge Steven Lopez Mercado, who was brutally murdered last week for being gay.

"When my son told me he was gay, I told him, 'Now, I love you more.' I want to tell the world that hatred is not born with human beings, it is a seed that is planted by adults and is fostered creating a climate of intolerance and violence. We must change our ways and understand that anyone …could have been my son. And I want everybody to know that Jorge Steven was a very much loved son."
Now there's a video from Miriam Mercado, thanking supporters.
Watch, it AFTER THE JUMP…
Vigils were held around the country yesterday.
(thanks to Andres Duques at Blabbeando)