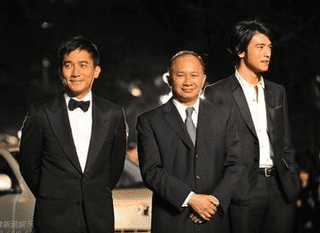 Also New in Theaters: Nicolas Cage sees iguanas in Werner Herzog's outre Bad Lieutenant: Port of Call New Orleans and Sandra Bullock sees Oscar buzz (or hopes too), adopting a grown black football player son in The Blind Side and Gael García Bernal and Michelle Williams see each other in Mammoth, the first English language feature from acclaimed Swede Lukas Moodyson (Show Me Love, Lilya 4Ever)
Finally, a whole army of Asian stars do epic battle in John Woo's Red Cliff. The war sequences are well choreographed and enjoyably showy but the real special effect is all the closeups of two of the most beautiful men on the planet, Tony Leung Chiu Wai and Takeshi Kaneshiro (pictured right with their director). They got so close towards the finale I half expected them to make out. Personal space guys, look into it. Or better yet, don't.
BONUS SCENES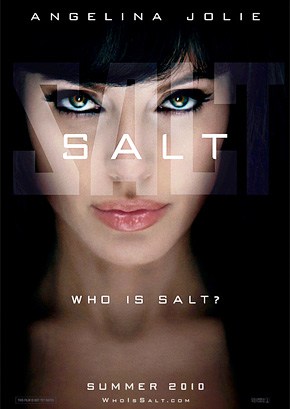 Mangelina! You've probably heard that next summer's action hopeful Salt was originally written for a man. Will we see any tell tale signs of gender reassignment in the movie? Is it too much too hope that Jolie's previous omnisexuality will
return and she'll lip locks with a woman again. We miss you, Gia!

You've probably heard that Harvey Weinstein, who used to be nicknamed "Harvey Scissorhands" for chopping up Miramax movies back in the day, is now hacking away at gay content over at the Weinstein Co. Not so much within the movies, mind you but the marketing. And we're not just talking about  A Single (No Longer Gay) Man.

With Precious adding hundreds of screens this weekend, many more people will get to see it. I highly suggest reading fourfour's astute take in response to the small but forceful backlash against the movie as "emotional pornography". But read it after you've seen the movie.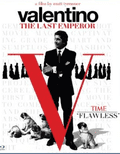 The Oscars have narrowed down this year's Best Documentary list. Fifteen films have been named as finalists a third of which will live on to become Oscar nominees. As per usual many of the bigger doc hits of the year were ignored (including Capitalism: A Love Story and The September Issue) but some high profile entries survived including the Chorus Line documentary Every Little Step (reviewed here at Towleroad) and Valentino: The Last Emperor.

The ten stupidest homemade Twilight items. They forgot those underwear with Edward's face on them. I figured we had to come full circle to wrap up.