Prop 8 defenders still haven't handed over documents even after third order from judge?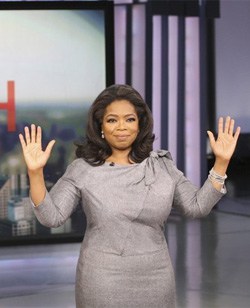 Oprah show finished in 2011.

The abs and poetry of hot NJ Guidos.

NJ Democrats search for spine on marriage equality as state senator says economy takes precedence.

Judge orders OPM to offer health benefits to lesbian employee and family: "It was the second order from a Ninth U.S. Circuit Court of Appeals
judge in two days rebuking the Office of Personnel Management for
denying insurance coverage to the same-sex spouses of court-supervised
employees. The agency, whose director was appointed by President Obama,
intervened in both cases in February and invoked the Defense of
Marriage Act, a 1996 law that bars federal marriage benefits to
same-sex couples."

Rallies: Activists rallied in front of NYC's Puerto Rico Federal Affairs Office yesterday in response to the horrific murder of Jorge Steven Lopez Mercado. They also rallied in San Juan, Puerto Rico. There are more vigils and rallies happening this weekend.

Uganda: Rallies in response to Uganda's proposal to make "aggravated homosexuality" punishable by death took place in New York and D.C. yesterday.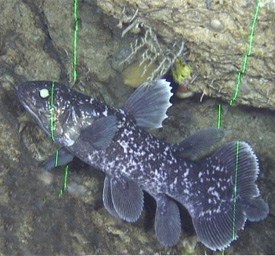 Coelacanth: Baby specimens of living fossil photographed for first time.

Boy George to join Celebrity Big Brother in UK.

Senator Arlen Specter likes Barney Frank's "Don't Ask, Don't Tell" suggestion: "I think the better strategy would be the one that Frank suggested. If you have it as a stand-alone bill, it's going to be
filibustered for sure. But if you attach it as an amendment — that's
what was successful with the hate-crimes amendment — I think that'd be
best."

NOM spent $112,736.75 on losing NY candidate Doug Hoffman.

New Yorkers looking for something to do this weekend might want to try Anti-Twink.

90210's Trevor Donovan shows off.

Meet the Season 2 cast of RuPaul's Drag Race.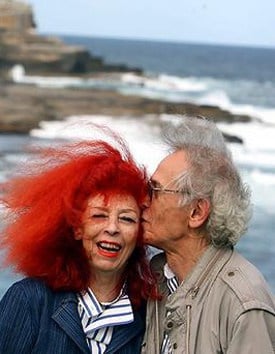 Wrap-artist Jeanne-Claude dies of complications from brain aneurysm at 74: "Recognizable by her orange-dyed hair, Jeanne-Claude was a fixture of
the international art scene and was a highly visible New York
personality. Along with Christo, she created 'The Gates,' a 2005 public
art project consisting of 7,503 orange rectangular structures draped
with fabric and erected throughout Central Park."

Window Media publications South Florida Blade and 411 Magazine will continue to publish, under new owners.

"Ex-gays" setting up shop in Palm Beach this weekend.

Yikes: "A medium-sized popcorn and medium soda at the nation's largest movie
chain pack the nutritional equivalent of three Quarter Pounders topped
with 12 pats of butter, according to a report released today by the
advocacy group Center for Science in the Public Interest."

Playgirl writer: Levi Johnston saved us. "Playgirl pulled out all the stops to make this shoot a media
circus — overexerting itself financially to compensate Levi and bring
on board new and old staff members to see the project through
(including wunderkind party promoter Nardicio and myself, Playgirl's editor-in-chief from 2006 to 2008); and marketing the hell out of all things Levi (an ironic Levi Johnston line of Playgirl
condoms due out in the spring, a Levi Johnston poster complete with
signature). The 36-year-old magazine miraculously rose from the ashes
of the Phoenix to become in recent months a relevant brand name once
again."