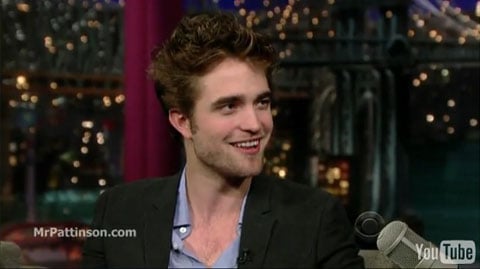 David Letterman asked Twilight vamp Robert Pattinson about fans who want him to bite them. Pattinson explains that it's not only girls and older women who ask for it.
"There were a couple more guys, on this sequel. There was a guy, kind of , maybe 230-pound guy who was at the premiere, kind of Hispanic looking, and he was asking me to bite him as well. So I did. And surprisingly I kind of liked it afterwards…and I've been out to dinner a couple times with him since."
Later, Letterman himself asks for a bite.
Watch the whole interview, AFTER THE JUMP…