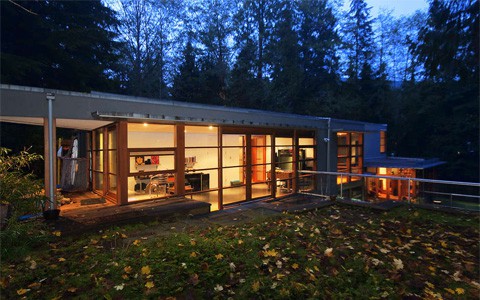 Those of you Twilight fans with a cool $3.3 million to drop can buy the Cullen home just outside of Vancouver:
"The five-bedroom home in West Vancouver was designed by Arthur Erickson and was totally renovated in 2001. It has a great room with 20-foot ceilings, massive picture windows and lots of blonde wood. The modern kitchen has a curved fireplace and gleaming countertops. The master suite includes a bathroom with a soaking tub and glass cabinet shower. For warmer weather there is a pool outdoors."
Don't try sleeping in it though.