The U.S. Supreme Court has overturned the decision of a Cincinnati appeals court and reinstated the death sentence against Robert van Hook, convicted of strangling and stabbing to death David Self, a gay man he met in a bar in February 1985: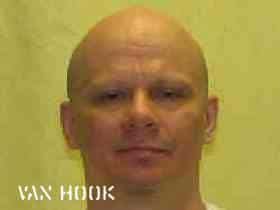 "In an unsigned opinion, the justices struck down a ruling by the 6th U.S. Circuit Court of Appeals that Robert J. Van Hook, 49, did not have an effective legal defense during the sentencing phase of his trial in 1985.
The 10-page opinion was highly critical of the appeals court. The justices wrote that it was 'clear that Van Hook's attorneys met the constitutional minimum of competence.'
In particular, the justices criticized the lower court for basing its ruling on guidelines for defense lawyers issued in 2003 by the American Bar Association. The guidelines were issued nearly 20 years after Van Hook's trial."
Van Hook had reportedly intended to rob Self. Following the murder, "Van Hook fled to Florida, where he was captured and confessed. After
waiving his right to a jury trial, he was convicted of aggravated
murder and aggravated robbery by a three-judge panel."