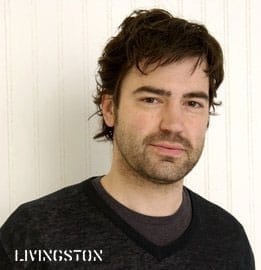 Actor Ron Livingston has filed a lawsuit because, he says, he's being subject to ongoing harassment on Wikipedia by an unknown editor of his page there to make it look as though he's in a gay relationship.
TMZ reports: "Ron — who married a woman earlier this year — claims some mystery Internet bandit began relentlessly changing his Wiki page to say he's in a relationship with a man named Lee Dennison … a claim Livingston says is completely false and 'malicious.'
According to the lawsuit, filed yesterday in L.A. County Superior Court, the Wiki-hacking began back in May — and every time Ron's reps remove the false info from his Wiki page … the bandit 'changes them back almost immediately.'
And it gets better: Ron believes the perp also created fake Facebook profiles for himself and Lee, and both pages claim the two are 'In a relationship' with each other.
Livingston is suing for libel, invasion of privacy and for using his name and likeness without his permission. Damages haven't been specified."