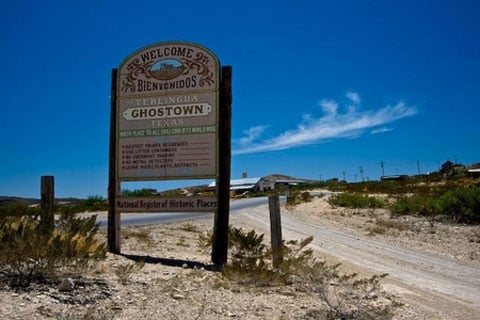 Last week I posted about a possible west Texas hate crime in which an 18-year-old high school student whose name is being withheld was kidnapped and
repeatedly sexually assaulted by two men before his car was set on fire
in the Texas ghost town of Terlingua on Sunday. It is still unclear whether
the victim was gay, however, the FBI is now investigating the horrific incident and allegations that sexual orientation was a motivating factor.
The Dallas Voice reports: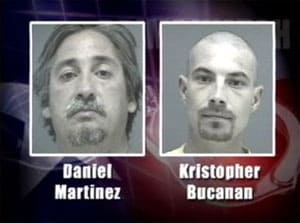 "Matt Espenshade, supervisory senior resident agent in the FBI's Midland field office, said this week that the FBI is now monitoring the sheriff's investigation and plans to conduct its own.
The Hate Crimes Prevention Act, signed by President Barack Obama in October, allows federal authorities to intervene in cases of hate crimes based on sexual orientation. 'Our investigation is to either establish or deny whether it was [a hate crime], but there seems to have been some indication that that was possible a motive,' Espenshade told Dallas Voice. 'At least that has been alleged, and so we're looking into those allegations to see if that is true or not. … I think we have to do our due diligence in order to ascertain whether this is a violation of civil rights or it isn't.'
Espenshade said authorities believe the attack may have been an anti-gay hate crime based on witness statements about activity at the bar prior to the attack.
He declined to elaborate on the facts of the case because he said he didn't want to jeopardize the investigation.' We're investigating those particular comments,' Espenshade said. 'I can't say the breadth of them right now, because it may or may not pan out that way.'
Espenshade said the FBI's inquiry hasn't formally begun and agents are working to come up with an investigative plan."
Added Espenshade: "He has not declared any sexual orientation, and we're looking into
whether that was perceived. For the purposes of the
statute, it doesn't matter if he is a homosexual or not, it's just what
the subjects perceived."
Two men have been charged and are behind bars: "46-year-old Daniel Martinez and 27-year-old Kristopher Buchanan were
indicted on Wednesday by a grand jury on charges of aggravated sexual
assault, aggravated kidnapping, aggravated robbery, and arson."
Previously…
Update on Brutal Possible Hate Crime in Terlingua, Texas [tr]
Man Escapes After Two Sexual Assaults, Kidnapping, Auto Arson, in Attack Near Texas Ghost Town [tr]