Hundreds demonstrate in Kampala, Uganda in support of "kill the gays" bill.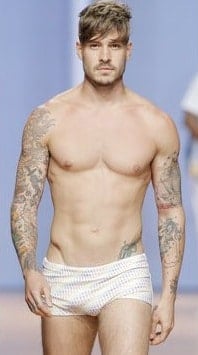 The hottest Brazilian of 2009 is…

The video guide to Guido hair.

The assassination of LGBT activist Walter Trochez in Honduras was not isolated. Killings of gays have reportedly surged since the breakdown of law since Zelaya was ousted: "Up to 18 gay and transgender men have been killed in Honduras in the six months since its president was deposed in a coup, human rights advocates say.
That is as many homophopic hate crimes as were recorded in the Central American country the prior five years…"

Sesame Street's 'Olivia' dies.

Depp, Farrell, and Law discuss working on Heath Ledger's last film.

Production of bareback pornography to be banned in California? "Michael Weinstein, President of AIDS Healthcare Foundation said: 'Although workers in adult films should enjoy protections under
[current regulations], the adult film industry has steadfastly refused
to take any steps to protect its workers from diseases spread by
blood-borne pathogens, resulting in thousands of employees becoming
infected with sexually transmitted diseases.'"

Children of God: film tackles homophobia in the Bahamas.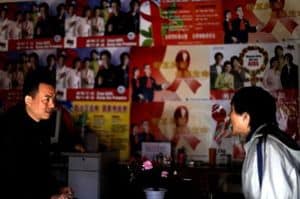 After delay, Government-backed gay bar opens in Dali, China: "The venue aims to provide a place where homosexuals can meet in a
relaxed atmosphere and get information about HIV/AIDS prevention. It
was due to open on World AIDS Day on December 1 with the support of the
local government, which invested 120,000 yuan (17,600 dollars) in
Zhang's charity, but volunteers were put off by the intense media
attention sparked by the news."

Katy Perry under fire for transphobic tweet.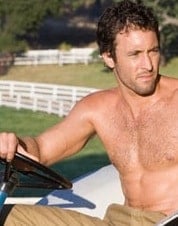 The best thing about The Back-Up Plan?

Rep. Jason Chaffetz (R-UT), who said he plans to fight marriage equality in D.C., is at odds with his family over LGBT issues: "I am the only member of my family who is a member of The Church of Jesus Christ of Latter-day Saints. I am a convert."

Is Lou Engle planning to take anti-gay The Call to Uganda?

Hugh Jackman takes a white load in the face.

Alicia Silverstone remembers Brittany Murphy.

Boy George in court plea to be able to join Celebrity Big Brother in the UK: "The singer – real name George O'Dowd – was convicted of assault and falsely imprisoning a rent boy earlier this year.
He was freed early and is tagged and on curfew.
Unless the conditions of his release on licence are altered, the singer, aged 48, will not be able to take part in CBB.
Newspaper reports say he has already agreed a £200,000 fee to take part in the show.
Probation Service lawyers argue that allowing George to use the show to promote his status as a celebrity and earn 'a lucrative sum of money' could undermine public confidence in the criminal justice system.
It would also pose 'a high level of risk' to the reputation of the London Probation Service.
The case is being treated as urgent as CBB starts on January 3."