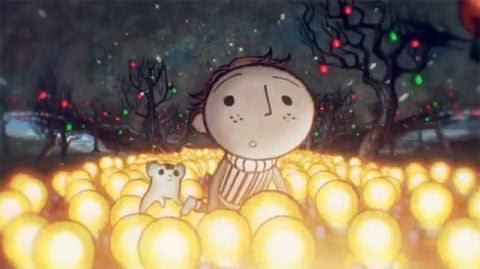 In a new interview with The Guardian, George Michael talks about how he smokes 7-8 joints a day (down from 25 at one point), says he's sitting on a pile of music he's not sure what to do with, laughs about the fact that Elton John is always trying to send him to rehab, and admits he invites a couple different people (Aside from his partner Kenny Goss) over to his house for sex every week. He also talks about a car accident that almost killed him and his time in the tabloids.
Says Michael: "For all the doctored pictures, every single breathalyser test I'vetaken in my life has read 0.0, and I've never failed a sobriety test. I always preface this with, 'I deserved to lose my licence,I needed to lose my licence.' I had a problem with sleeping pills for about ayear and a half, and I fucked up really badly. I got in the car twicewhen I'd forgotten I'd already downed something to try to get me tosleep. It doesn't matter that it wasn't deliberate – ultimately, I didit a second time, and I could have killed somebody. But the factremains I was never accused of driving under the influence. I got donefor exhaustion and sleeping pills."
The Guardian adds: "What's a typical day in the life of George Michael? The commonperception is that he gets up late in the afternoon, gets stoned andgoes cruising. Rubbish, he says. 'The handful of times a year it'sbloody warm enough, I'll do it. I'll do it on a nice summer even–ing.Quite often there are campfires up there. It's a much nicer place toget some quick and honest sex than standing in a bar, E'd off your titsshouting at somebody and hoping they want the same thing as you do inbed. DyaknowhatImean?' Why does he like to cruise when he could get any man he wanted? He seems astonished by the question. 'I do get anyone I want. But I like a bit of everything. I have friends up there, I have a laugh.'"
Michael has a new Christmas track out. Listen and watch the video for "December Song",
AFTER THE JUMP…