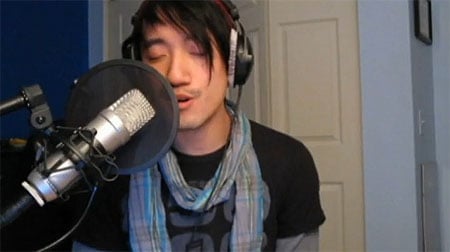 Cory Monteith turned a YouTube singer into a star with one Tweet, according to The Wrap:
"About two weeks ago, a young man named Manny Garcia posted a self-made mashup of Cyndi Lauper's 'True Colors' and the 'Wicked' tune 'Defying Gravity' to YouTube. Garcia's introduces his performance by noting his love for 'Glee' and says his decision to combine the songs was inspired by an episode of the show which featured nothing but mashups…Over the next few days, Garcia's bravura performance started getting some decent buzz on YouTube, attracting nearly 20,000 views.Enter Monteith (a k a @frankenteen on Twitter).Just after 11 p.m. west coast time Monday, Monteith tweeted a link to Garcia's video and accompanied it with a simple one-word vote of confidence: 'Props!' Monteith's nearly 75,000 followers responded by flooding Garcia's YouTube page with positive comments and by retweeting Monteith's message all over Twitter."
Monteith's original tweet has since disappeared for some reason.
Watch Garcia's mash-up, AFTER THE JUMP…
(via queerty)