GLAAD launches online petition against Buju Banton Grammy noms.

Phoenix city councilman Tom Simplot and his partner David Smith, who were first to sign up for the city's domestic partner registry, have split.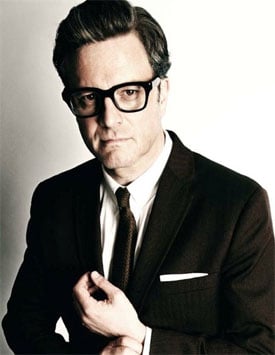 Tom Ford photographs, discusses Single Man cast for V magazine.

Does Mariah Carey H.A.T.E.U???

A Gay Hockey Kid's Life (via outsports).

Preliminary witness list for federal challenge to Prop 8 revealed.

Teen seeks $4 million from Tel Aviv LGBT youth center for injuries sustained during attack: "Yonatan Buks, 15, suffered internal damage when he was shot in the
lower extremities of his body. He is undergoing rehabilitation and has
difficulty speaking, Ynetnews reported Tuesday."

Air Force acknowledges existence of stealth spy plane.

Williams College hit by homophobic graffiti incident.

Sonia Sotomayor uses term "undocumented immigrant" rather than "illegal immigrant" for first time ever in SCOTUS opinions.

Tom Brady making a bunch.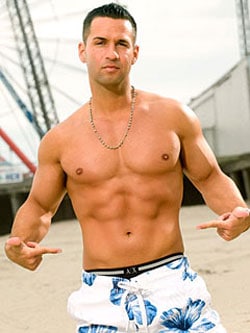 Jersey Shore's "The Situation" defends his Guido-ness.

Barney Frank endorses Sestak over Specter in Pennsylvania Senate race.

Whatever happened to Ennis Del Mar? The Autry National Center of the American West takes a look at LGBT representation in the American West at a panel discussion this weekend in L.A: "Moderated by Virginia Scharff, author and professor of history/director of the Center for the Southwest at the University of New Mexico, the panel includes Los Angeles Times and NPR film critic Kenneth Turan; Peter M. Nardi, Ph.D., author and professor of sociology at Pitzer College; and William Handley, associate professor of English at the University of Southern California and editor of The Brokeback Book (forthcoming)."

Maine reporter fired for personal email against marriage equality.

Sacha Baron Cohen sued by Bethlehem grocer and peace activist over Bruno film: "Comedian Sacha Baron Cohen's attempt to pretend that he interviewed a notorious terrorist leader in the film Bruno may cost him $110 million in damages – 80 percent of the movie's gross box office earnings.
That's the sum demanded by Ayman Abu Aita, a Palestinian grocer and peace activist from Bethlehem who says his life has been ruined byBaron Cohen's movie."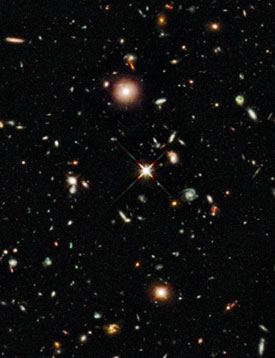 Hubble goes deep…very deep.

Kabul contractors' $189 million contract dumped by State Department following exposé of hazing practices.

Jessica Simpson smashes some pumpkins.

Episcopal Bishop Mary Glasspool speaks out about election: ''I've had hundreds, probably a thousand, e-mails from people all
over the world who don't know me but who are expressing through the
fact of my election a pride in the Episcopal Church. 'I've committed
my life as a life of service to the people of Jesus Christ, and what
hurts is the sense that anybody might have that my name or my
servanthood could be perceived as divisive.''

Canada lifts ban on gay bone marrow donors.

Nebraska Supreme Court rejects appeal by Westboro Baptist Church in flag desecration case: "Police arrested Phelps-Roper for wrapping a flag around her waist as a skirt and allowing her son to stand on another flag as she and other members of the church picketed the Bellevue, Neb., funeral of a soldier killed in Iraq.
Represented by the American Civil Liberties Union of Nebraska, Phelps-Roper argued that she was exercising her constitutional right to 'symbolic expression' in disobeying a law passed in the 1970s against 'mutilating, defacing, defiling, burning or trampling' on a flag."