The Maldives Police Service has reported the arrests of seven men for engaging in homosexual activity, Haveeru reports: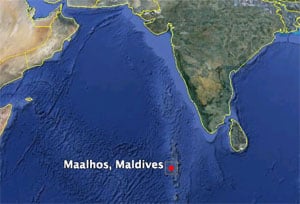 "Police said that they had been arrested based on information the Police had received. Each person was arrested separately and all are between the ages of 20 and 50, Police said.
A resident of the island said on Monday that the seven people belonged to the 'same network' and that the two oldest among them were Imams of the two district mosques in the island. He further said that one of them was no longer a practicing Imam and that they were conducting their activities inside a house belonging to one of those who had been arrested. 'There have been rumours about their activities for a long, long time now,' the resident of the island, who wished to remain anonymous, said. 'However, it finally came out into the open when a video of their activities was leaked.'"
Authorities are on the look-out for others in the "network", the website reports…