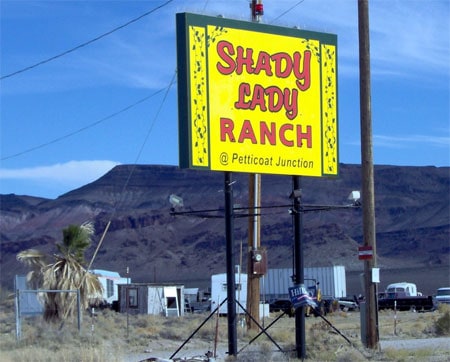 Men (and gay sex) have been welcomed into the brothels of Nevada: "Men may now join the ranks of Nevada's brothel prostitutes, after a
unanimous decision today that added language to health codes so male
sex workers could be tested for infectious diseases." It's a change you might think would have been seen as a welcome economic expansion of the state's sex industry.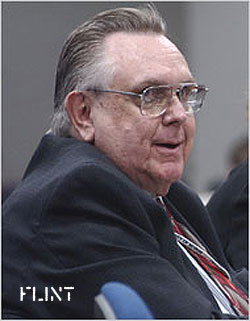 But no:
"George Flint, the former Assemblies of God minister who has been
lobbying for the Nevada Brothel Owners Association for 24 years, said
he 'reluctantly — and I underscore reluctantly' agrees to the change."
Flint is calling the change the "Pearl Harbor" of the Nevada brothel industry:
"Flint told regulators today that he was going on the record with concerns about the board's agreement, so when he goes before legislators in 2011 they will know that the industry opposed male prostitution. The brother industry has previously tried to avoid any controversy. 'There should be some fallout and backlash from this decision,' Flint said. 'Some may feel it's a repugnant thing to do or something that does not have the appetite of the state as a whole.' … 'We've worked hard for years to make the traditional brothel business in this state socially acceptable an something we can be proud of that most Nevadans accept,' Flint added. 'We have some concerns that this can be diluted by what Ms. Bobbi Davis wants to try.'
Flint went on to say that he's proud of the industry's track record in preventing the passage of HIV, the virus that causes AIDS, between prostitutes and clients. 'Now we're going to get into an areas that doesn't enjoy the same track record that our industry has enjoyed,' he said.
Flint said he could not oppose the regulation change that allows male prostitution because it can't be legal for women but not for men. But he said today's decision was like Pearl Harbor for the brothel industry. 'It was inevitable with Pearl Harbor we'd have a problem there someday, and we've known this would be a problem, too,' he said."