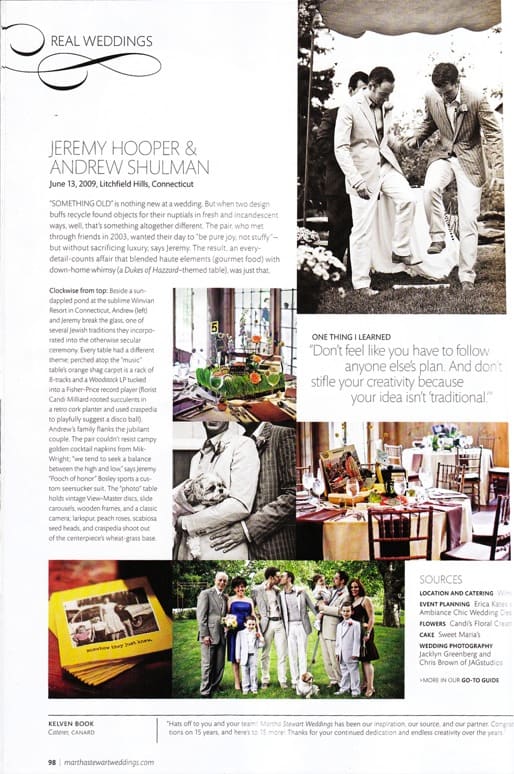 This week, Martha Stewart Weddings magazine, with little fanfare, rolled out its first same-sex wedding ceremony — the June wedding of Good As You blogger Jeremy Hooper and his husband Andrew Shulman.
Writes Jeremy: "The best part: They make no mention of our wedding being same-sex, or even of the milestone (which I do know was an active choice on their part, as part of their 15th anniv).  We are simply included with two other opposite-gender couples, as part of the mix.  As it should be."
Congratulations, guys.