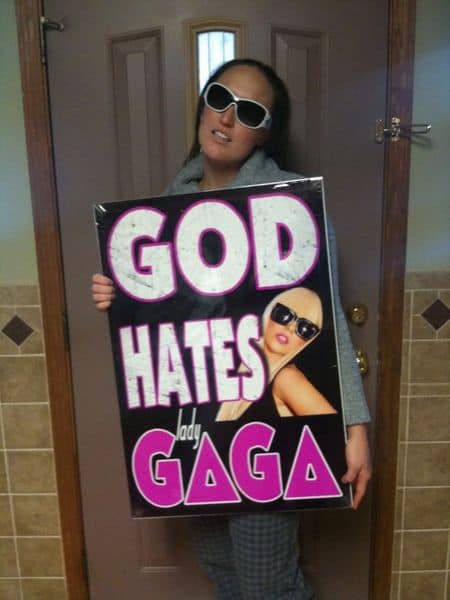 Megan Phelps of the Westboro Baptist Church apparently has her moves down for the church's big face-off with Lady Gaga and her fans on January 7 in St. Louis.
Writes the church of gay-loving Gaga in its press release: "As much as she'd like to pretend otherwise, there's nothing new or
different about this particular hussy's pretentious prancing. Does the
simple slut truly think that she can change God's standards by seducing
a generation of rebels into joining her in fist-raised, stiff-necked,
hard-hearted rebellion against Him?"
From the looks of it, the Phelps clan better worry about rebels in their midst.
And I know some of you folks hate it when we give the WBC attention, but this photo was just too damn sexy not to post.
(via twitter)