POLL: Annise Parker holds slight edge in Houston mayoral race.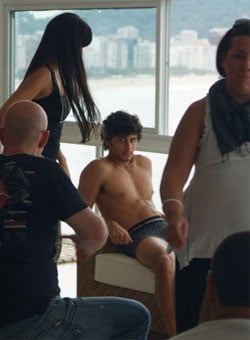 Jesus Luz sells some more underwear.

Madonna cozies up to Tom Ford.

Spain apologizes to man jailed for being gay in the 70's: "Antoni Ruiz spent three months in prison under a law introduced during Gen Francisco Franco's dictatorship.
In addition to the letter, he has received 4,000 euros ($5,900; £3,600) in compensation.
Mr Ruiz estimates around 5,000 homosexuals suffered a similar fate to him during Gen Franco's dictatorship."

Kylie Minogue to release Kylie Live in New York.

Southern Utah University expands anti-discrimination policy: " The school's board of trustees unanimously voted Friday to amend its anti-discrimination policy to include protection for those with an alternative sexual orientation.
SUU and Brigham Young University were the only two institutions of higher education in the state without such a policy.
SUU Student Body President Cody Alderson praised the board's action, saying it will help ensure a safe and friendly campus atmosphere for everyone regardless of their sexual orientation.
The Student Senate on Nov. 4 passed a resolution that endorsed the policy change."

Taylor Lautner cast as superhero Max Steel.

Facebook group opposing anti-gay NY state senator George Onorato.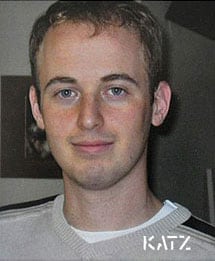 Youth counselor killed in gay attack at Tel Aviv LGBT youth center receives honor: "The Association for Civil Rights in Israel (ACRI) has awarded Nir Katz, a youth counselor who was killed in an attack on a gay community center in Tel Aviv, a medal of commendation awarded each year to defenders of human rights. 'Nir Katz won the commendation because with his activities at the community center and other activities in which he took part he promoted the understanding of the other,' said Nirit Moskowitz of the ACRI."

Pink Floyd's The Dark Side of the Moon logs a record-extending 742nd week on the Billboard charts.

Cook County, Illinois has one of the highest concentrations of openly gay judges in the country: "Last summer, the 15 jurists formally organized as the Alliance of
Illinois Judges to, among other things, lobby other circuit judges for
the appointment of more gays and lesbians as associate judges, mentor
law students and encourage the state to extend judges' pensions
benefits to domestic partners. They also plan to serve as a sounding
board for other judges looking for information and resources."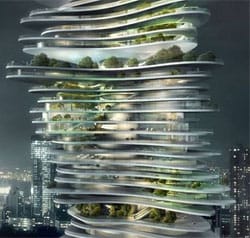 Towering "urban forest" planned for China.

Male model fix: Vladimir Ivanov.

UN leaders: the clock has ticked to zero on global warming.

Wockner: The latest on Prop 8. The Courage Campaign exited the 2010 effort to repeal Prop 8 and  refuses to release new research to media,
EQCA's Geoff Kors disses 'experts,' and details new tactics. And the 
Olson/Boies case heads to trial in January.

The Mercury News profiles openly gay Campbell, California mayor Evan Low: "One day his dad asked him a question: On a scale of 1 to 10 — 1 being completely gay and 10 being completely straight — what number was he? 'I'm a 10,' his dad said. 'I'm a 2 or a 3,' his son replied.
And suddenly his dad knew for sure.
Evan Low says his father, whom he considers one of his heroes, accepted his sexuality from that day forward. 'He told me, 'I raised you. You're my son, with my blood and my DNA. So it came from me.''"