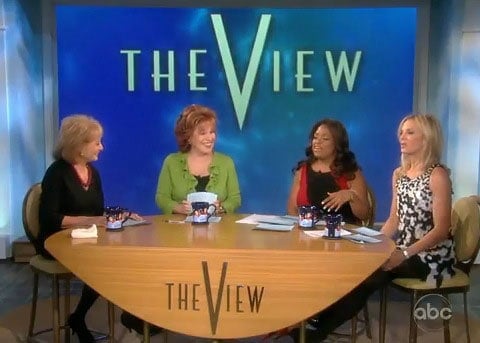 Adam Lambert will be seen again on ABC this Thursday, in a tapedsegment for The View and in a taped Barbara Walters interview. Apparently he's still too gay and unpredictable to appearlive.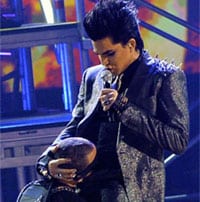 EW's Ken Tucker reports that the ladies of The View discussed the appearance this morning:
"This morning on The View, Barbara Walters said that this Thursday's appearance by Adam Lambert will be taped in advance, rather than live-to-tape as usual, 'because people seem to be afraid of what he'll do.'Sherri Shepherd laughed at this excessive caution. 'Why?' she asked. 'Is he gonna take one of our heads and grind it into his crotch?'Joy Behar, perhaps feeling a tad faint as this image entered her mind, said, 'I wish he would. I'd like to see it up close.'And although no one asked her, Elisabeth Hasselbeck said, 'The only thing I was against was him sticking his hand up the woman's crotch' during the American Music Awards."
So, don't be fooled by reports of a thaw in ABC's homophobic policies toward Lambert.
Watch the ladies of The View discuss Lambert, AFTER THE JUMP…