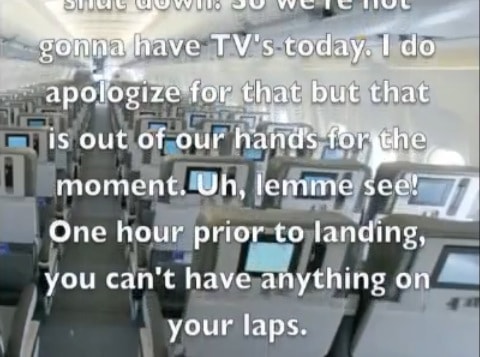 Here's some evidence of the new TSA flight restrictions in action.
Audio recorded by Jake Lodwick on a JetBlue flight from San Juan to NYC, transcribed by Gawker.
Watch and listen, AFTER THE JUMP…
Have any readers had any unusually good/bad travel/security experiences this week? Please let us know in the comments.