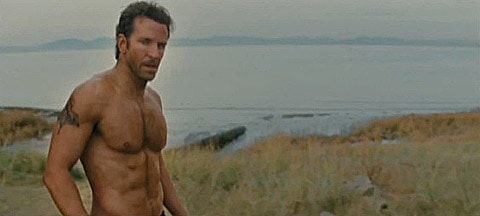 Bradley Cooper says that he thought rumors that he was in a relationship with actor Victor Garber were "fantastic."
Said Cooper: "People thought we were dating. It was all over the internet. It wasthe first time I read a rumour like that about me, and I just thoughtit was fantastic."
Movieline dug up an old segment from Cooper's gig on a Discovery Channel show called Globe Trekkers on which he pays a visit to a nudist beach in Croatia, and declares, "I'm never gonna wear clothes again."
Watch that bit here.
BTW, the screen-cap above is not from Cooper's nudist beach visit. It's from the new A-Team trailer, which you can watch, AFTER THE JUMP…