Last week I posted that former Tennessee congressman Harold Ford Jr., who voted against ENDA and for the federal marriage amendment, was weighing a run for NY Senator Kirsten Gillibrand's seat.
The NYT wrote: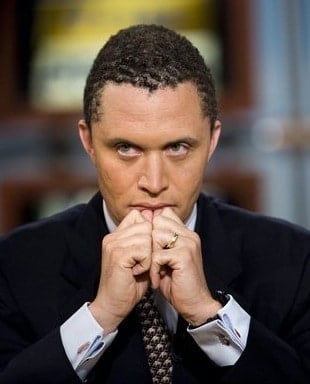 "Several executives interested in a
Ford candidacy said that Ms. Gillibrand's positions echoed Mr.
Schumer's and that the state needed a second independent voice in the
Senate. Mr. Ford, who lives in Manhattan, represented a
conservative Southern state and, if he runs, may himself have to adjust
some of his positions, like his opposition to gay marriage, to appeal
to New York voters."
And suddenly — out of nowhere —Ford is now for marriage equality….
The NY Post reports: "In what will likely be read as another sign of his interest in
running against Sen. Kirsten Gillibrand in this year's Democratic
primary, ex-Tennessee Rep. Harold Ford Jr. yesterday publicly said for
the first time that he was in favor of same-sex marriage. 'He supports gay marriage, in the interest of fairness and equality,' Ford spokesman Davidson Goldin told The Post.
Last week, the Empire State Pride Agenda's Alan van Capelle called Gillibrand "exponentially better" than Ford:
"Ford supports a constitutional amendment to ban same-sex marriage. In fact, he voted for the Federal Marriage Amendment both times it reached the House floor. He has also gone out of his way to condemn court rulings (New Jersey's, for example) that called for equal treatment under the law for same-sex couples. During his last year in the House, Ford received a 25 (out of 100) rating on HRC's Congressional Scorecard…For our community—and any New Yorker who cares about equality for LGBT people—there is no contest here. Senator Kirsten Gillibrand deserves our full support if she is going to be challenged by someone who has a dismal voting record on our rights—someone like Harold Ford, Jr. of Tennessee."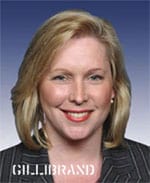 In related news, Kirsten Gillibrand has raised a $7.1 million campaign war chest:
On Friday, Ms. Gillibrand's advisers held a series of conference
calls, scrambling to devise a strategy to deal with Mr. Ford. The
consensus that emerged was that the former congressman is a blank
slate, and Gillibrand supporters needed to move quickly to highlight
parts of Mr. Ford's record that might prove troublesome for him, like
his position on abortion rights. (While he described himself
during the 2006 Senate race as "pro-life," a Ford adviser maintained
that it was an attempt to take back a term that he felt anti-abortion
groups had unfairly appropriated. Mr. Ford, the adviser said, has
always supported abortion rights.)

"They are going into
overdrive," said a person with direct knowledge of the deliberations
who spoke on the condition of anonymity because the talks were supposed
to remain private. The person added, "There is an intense focus on this
threat."