Housing Works CEO Charles King blogs from Haiti as he assists with relief efforts.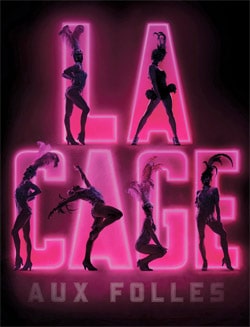 Some new artwork for the forthcoming Broadway production of La Cage Aux Folles, which will star Kelsey Grammer and Douglas Hodge.

Is being drunk at awards shows 'in' this season?

China won't be sending a delegate to this year's international Mr. Gay Pageant: "Police shut down the first-ever Mr. Gay China pageant just before the
event started Friday, but organizers had planned to privately select a
candidate from the eight contestants. They have now reversed their
decision, so no one from China will compete at the pageant in Oslo,
Norway."

Aubrey Sarvis: Obama must lead the way against discrimination.

Male model fix: Andrew Cooper.

Johnny Weir finishes third at Nationals, makes U.S. Olympic figure skating team.

Whitney Houston wraps herself in crazy.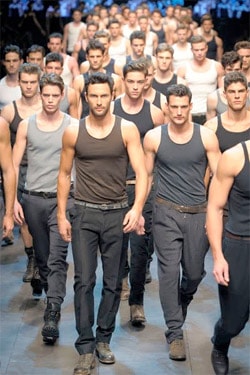 In Milan, the model men go marching.

Canadian man turns himself in for the murder of his partner, an Israeli hairdresser: "On Monday, instead of holding a joyous homecoming, Allon's family were planning his funeral. The well-known hairdresser and prominent member of the gay community in his hometown was found dead Thursday in Montreal. A passerby found his body stuffed inside a suitcase on a street corner in the city's downtown core."

Chinese man sentenced to death for killing German partner.

Editor of Notre Dame paper featuring gay bashing cartoon resigns: "a miscommunication between another editor and myself led to the comic
running without me first reading and approving the material.
Regardless, no excuse can justify the comic even being considered for
publication, and the duty to censor it fell to me."

Why do famous people keep showing up on Guys with iPhones? Five theories.

NOM gave Massachusetts GOP senate candidate Scott Brown a $50,000 check.

Pee Wee Herman makes L.A. comeback.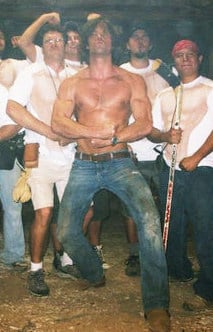 Jared Padalecki also up for Conan?

Yes, Jon Hamm did have the best Globe beard.

Indiana senate to debate constitutional ban on same-sex marriage: "The Indiana state senate is controlled by Republicans and the
resolution stands a good chance of passing. The Senate has passed a
marriage amendment every year since 2004. The Indiana House, however,
is another story. House Democrats have killed the resolution every year
since gaining control in the 2006 elections."

Church of England to vote on expansion of rights for partners of gay clergy: "Traditionalists have expressed strong opposition to the move, which they claim would give official recognition to homosexual relationships.
They warn that affording equal treatment to heterosexual and homosexual couples would undermine the Church's teaching on marriage.
At present, the Church bars clergy from being in active gay relationships, although it bowed to pressure to allow them to enter civil partnerships on the condition that they are celibate.
Liberals believe that the motion, to be unveiled this week, could be a major breakthrough in securing rights for gay clergy."