Teabaggers for Brown: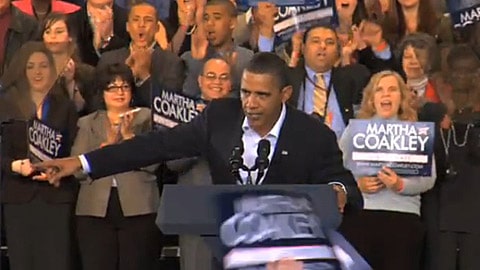 Martha Coakley's last ad before the special election tomorrow. But will this pep rally be enough? Let's hope so. Also, a nutty bonus clip (via phb) of a teabagger ad for Brown that must be seen to be believed.
Doesn't look good for Democrats. Not good at all.
And a programming note: If you're seeing ads on the site for Scott Brown they're likely contextual Google ads that are nearly impossible to block. Apologies to those of you who've written in expressing your disbelief.
Watch, AFTER THE JUMP…
Previously…
Watch: Obama Heckled at Coakley Rally as White House Fears Loss [tr]
NOM Robocalls Attack Coakley's Pro-LGBT Positions in Massachusetts [tr]
Race for Kennedy Seat in Massachusetts Has Dems Worried [tr]