Advocate begins arriving in mail as 'supplement' to OUT. Includes explanation.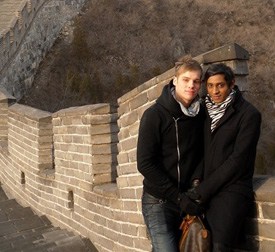 It's international same-sex hand-holding day on January 30.

Madonna and Jesus: an outtake from their W shoot that's a smorgasbord for the eyes.

ARREST: Police hold 23-year-old security guard in murder of Honorary British Consul to Jamaica John Terry.

Police raid gay bar in Manila, arrest 14 strippers.

Air America closes up shop.

BBC to ask advocates, homophobes what they think of its gay and lesbian coverage: "We are aware that people may have strong views, both positively and
negatively, about how the BBC is portraying the LGB community across our
services and that's why it's so important to hear what you're
thinking."

Purple and Gold: Prince releases love song to the Minnesota Vikings.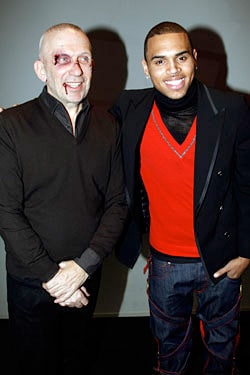 Awkward photo of Chris Brown and Jean-Paul Gaultier.

Get a guilt-free download of the Dangerous Muse remix of Lady Gaga's "Bad Romance".

Lady Gaga NYC concertgoer who was kicked out performs literal rendition of "Pants on the Ground".

Lady Gaga producer RedOne says he has a "very energetic, uplifting" set of Michael Jackson songs from sessions they did together: "In case I'm going to release something, I would do it for charity, for
something that he would have been proud of, because you always felt like
everybody wanted to take advantage of him though his life."

Maryland poll shows majority support same-sex marriage: "For the first time, a poll has revealed that more Marylanders support
same-sex marriage than oppose, 47 percent to 44 percent, and more than
half would vote to keep such unions if they became legal."

Annie Leibovitz gets in front of the camera for a change.

New study links masturbation and prostate cancer: "According to a new research out of the UK, men who have frequent sex in their twenties and thirties were at a greater risk of developing prostate cancer later in life. What's even more unusual is that researchers showed that young men who masturbated frequently, as opposed to those who have sex frequently with a partner, were at an even greater risk of developing prostate cancer."

Confessions of a prairie bitch: An interview with Alison 'Nellie Olson' Arngrim.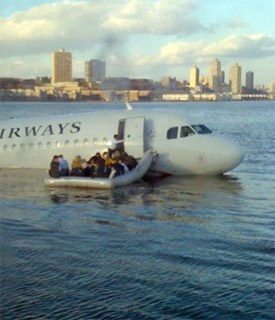 Miracle on the Hudson plane for sale.

Jessica Simpson to sell mom jeans.

Illinois Family Institute targets gay awareness speech at suburban Chicago elementary school: "But Beye School Principal Jonathan Ellwanger said the discussion followed 'an incident last year in which some mean and hurtful speech with [gay slurs] was [targeted at] one of our students who is part of a two-mom family.'"

Sherman's Travel now has a gay travel blog.

Former gay GOP Congressman Steve Gunderson appointed to President's Commission on White House Fellows.

Cheyenne Jackson reveals his secret shame.

Wyoming school district pulls down "No Place for Hate" banners: "One of the sponsors listed on the banner is the Gay and Lesbian Fund for Colorado. Wheatland board members and parents took issue with that, according to the district…'The board thought it was inappropriate to have that sponsorship hanging up in the school,' said Stuart Nelson, the district's superintendent.
The banners, which had been allowed by district administrators, were removed after complaints. Some students asked to have them put back up, but the board refused.
Board member Lee Dunham said Wheatland is an 'ultraconservative community' and that he has feelings about including the fund on the banner. He said the district isn't ready to include that group."