Johnson & Johnson heiress Casey Johnson was found dead yesterday, TMZ reported: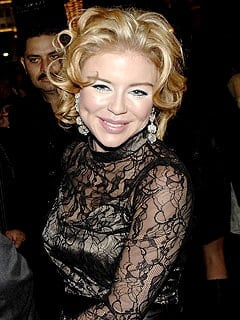 "Johnson was arrested in November for grand theft — the alleged victim was a former girlfriend.
Johnson was reportedly engaged to Tila Tequila. We spoke with Tila a few minutes ago. She says they were fighting last week and that Casey stayed at Tila's house on the 28th. Tila tried contacting Casey on the 29th because Casey had left her dogs behind. Tila says Casey's phone has been shut off since the 29th and she was not able to make contact.
Johnson — who tweeted frequently — last tweeted on December 29 at 1:13 AM."
Tila Tweeted last night regarding Johnson's death: "Everyone please pray 4 my Wifey Casey Johnson. She has passed away. Thank u for all ur love and support but I will be offline to be w family"
Police said the death appeared to be of natural causes: "There's no evidence of foul play. A toxicology report from the coroner's office will proceed next."
Gawker has more on Johnson's background.
The NYDN makes note of all the women Johnson was linked with in her short life.
Johnson was 30.