Marriage equality at center of Iowa's governor race.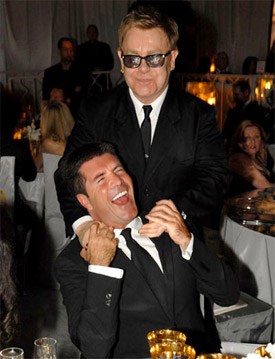 Elton John to the rescue of American Idol?

Miep Gies, who hid the family of Anne Frank for two years, dies at age 100.

UK Parliament to host its first gay wedding.

GLAAD President Jarrett Barrios responds to Michelangelo Signorile's article suggesting that the watchdog group is corrupted by the fundraising it solicits from the very organizations it is supposed to police. Says Barrios: "…while criticism is certainly welcome, as it would be from all who we
serve in our media advocacy work, the central thesis of Signorile's
piece is incorrect."

First look: Adam Lambert tapes Oprah.

Then Lambert hits drag show in Chicago.

San Diego police after thief who targets gay men:
"The suspect, who has identified himself as 'Paul' or 'John,' has
picked up at least two men on separate occasions Dec. 2 and 18 at Urban
Mo's on University Avenue near Third Avenue, San Diego police said.
The victims, who were in their 30s, ended up inviting the suspect back
to their homes in North Park and Bankers Hill. When they woke up, they
discovered that items such as laptops, cash, credit cards and Chargers
gear had been stolen.
Investigators believe the suspect may have slipped drugs into his
victims' drinks to knock them out."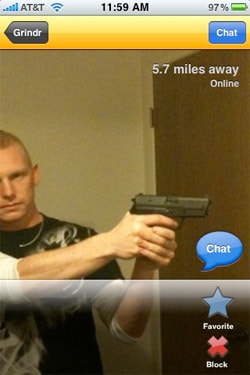 Blocked on Grindr.

Kiefer Sutherland wears dress to Leno because its humiliating.

Two men arrested for homosexuality in Dubai: "The first man, MN, is charged with prostitution, consensual homosexual sex, producing pornographic material, cross-dressing and insulting religion.
The second, MF, an 18-year-old student, is charged with prostitution.
Homosexuality is illegal in the UAE. Both defendants face a minimum of three years imprisonment and a maximum sentence of 15 years if found guilty."

Buffalo gay and lesbian community calls for unity in wake of anti-gay attacks.

"Dinosaur-sized shark" kills tourist in South Africa.

Richard Hatch: I'll be exonerated. Also, I have projects…

Navy faults leadership in hazing probe.

Doomsday Clock moved one minute further away from midnight, because of Obama.

British MPs urged to condemn Uganda anti-gay bill.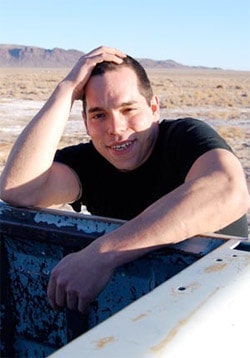 First legal male prostitute in Nevada speaks: "I think gay people are very put-together. I think they're very classy,
very well-organized people. They have great personalities. I have
nothing against them, but that's not me. And as the first male that's
entering this field legally in the entire United States, I'd like to
assert my rights and say that I can sit here and have a decent
conversation, but I draw the line at that. In the adult industry they
said, "Well you're not going to make enough money. The equation's
already set—you have to go gay for pay if you want to make the big
bucks." So, that's prostitution, in my opinion. That's disrespect to
the artist. My sphincter isn't for sale."

Anthologist seeks folks to write about coming out.

Massachusetts GOP candidate Scott Brown gets support from hate groups:
"Another group on the SPLC's list, MassResistance, is also urging its
ideological allies to vote for Brown. A blatantly anti-gay
organization, MassResistance says Democratic candidate Martha Coakley's
'enthusiastic support of [the] radical homosexual/transgender agenda'
is reason enough to oppose her — though the group worries Brown is
moving to the left to try to win independents."