The editors of Modern Tonic — a free daily email that serves up eclectic pop-culture picks with a decidedly homo slant — present a weekly music update here on Towleroad.



TODAY'S FEATURED NEW RELEASES: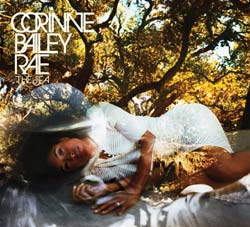 When last we heard from jazzy Corinne Bailey Rae in 2006, she was imploring us to "Put Your Records On" and we willingly obliged. The Brit's sophisticated, sensual voice melded Motown grooves with the elegant phrasing of Billie Holiday. CBR's follow-up, The Sea, recorded in the aftermath of her husband's accidental drug overdose in 2008, replaces her happy-go-lucky retro vibe with a deeper journey to the dark side of her soul. She wastes no time here, kicking off with the minor chord indie-rock jam "Are You Here;" the singer-songwriter blues of "I'd Do It All Again" that harks back to the glory days of Phoebe Snow and Joni Mitchell; and tempers her heartache with a few surprising rockers, including "The Blackest Lily" and "Paper Dolls."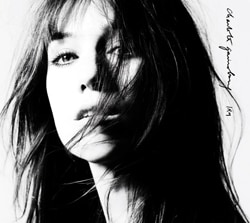 More bad news about women we love. In the three years between Charlotte Gainsbourg's critically acclaimed 5:55 and her latest, IRM, she suffered a cerebral hemorrhage. But Gainsbourg is back; she even cheekily named her album after the French MRI machine. With co-writer and producer Beck, she wages a playful battle against death. They duet on first single "Heaven Can Wait" — check out its video, named one of the Top 20 of 2009 by Spin. Beck adds the dissonant clang of the MRI to Gainsbourg's claustrophobic title track. And she gets downright spooky on "La Collectionneuse," a horror fable with a malevolent string arrangement courtesy of Beck's father David Campbell.
After a short detour into crunchy nuggets of The Jesus & Mary Chain-inspired noise rock with 2008's aptly-named Distortion, The Magnetic Fields return to their sardonic brand of chamber pop on the new Realism. Composer Stephin Merritt calls this his "folk record," but the only time he lets out a mighty wind is on "We Are Having a Hootenanny" (see video at end of column). Otherwise, Merritt's creaky baritone shares the spotlight with Claudia Gonson's crystal clear soprano on these drum-less songs that recall a highly cynical Belle & Sebastian. Merritt's vocals are a love-it-or-hate-it proposition, but the songs are his strongest since 69 Love Songs. And if you just don't get one of the greatest, gayest of all modern bands, then we quote Merritt himself on "Everything Is One Big Christmas Tree":  "If they don't like you, screw them."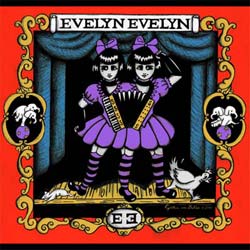 BRILLIANT DISCOVERY…OR MUSIC'S JT LEROY?: This is one of the more intriguing releases we've come across recently…a baroque pop duo named Evelyn Evelyn. The conjoined-twin singer-songwriters, each named Evelyn, are being brought to the world by Amanda Palmer of the Dresden Dolls and eccentric musician Jason Webley. According to the scant details on their Facebook and MySpace pages, the sisters hail from Walla Walla, Washington and, as described on Webley's website, sound like "the Andrews Sisters if they had grown up in the circus listening to New Wave music." You need to hear this for yourself: FREE DOWNLOAD: lead single "Have You Seen My Sister Evelyn?" (lyrics NSFW) from their forthcoming debut album, due March 30th.



LITTLE MONSTER MASH: Gallery of pics of Lady Gaga's Little Monsters at Radio City Music Hall.

Massive Attack's Daddy G on the evolution of their sound on new album Heligoland, out February 9.

Robbie Williams, Kylie Minogue and Leona Lewis join the roster of celebs on Simon Cowell's Haiti charity single, a cover of REM's "Everybody Hurts," being recorded now in Los Angeles. The line-up includes Mariah Carey, Susan Boyle, Miley Cyrus and Mika among many others.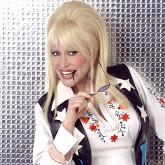 Dolly Parton, who does not like to publicly speak about politics, on why she has stood up for gays and lesbians: "I'm not a poster child for gay rights by any means. But I have so many gay and lesbian friends and they're just so pure and so true. That's not politics to me. That's human rights."

Ticketmaster and Live Nation have been approved for a merger by the Department of Justice. While the companies have been arguing that their merger will be better for consumers by streamlining ticket sales, and the DOJ included concessions that are supposed to foster competition in the marketplace, we can't wait to see how those already outrageous "convenience charges" will be affected by this new ticketing behemoth.

UM, I MEANT TOKIO HOTEL: The Black Eyed Peas were named Best International Group at France's NRJ Awards, only to have that honor rescinded a few moments later when the presenter realized he read the wrong name off the alphabetical list of nominees.
If I Look to You wasn't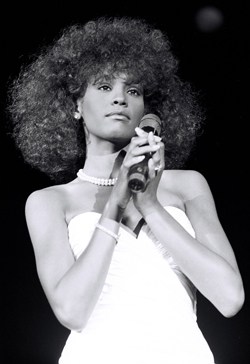 the comeback you'd wished for from Whitney Houston, you can console yourself with the Deluxe 25th Anniversary Edition of her self-titled debut, featuring "How Will I Know," "Greatest Love of All" and some inspired remixes, plus a DVD of music videos and live performance footage.
After selling a million or so copies of their eponymous 2008 debut, Lady Antebellum return with Need You Now, 11 hook-laden slices of country crossover that reinforce why they won the Country Music Association's Vocal Group of the Year award in 2009.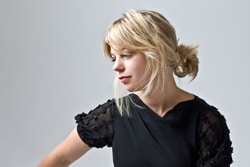 Canadian Basia Bulat's vibrato-drenched alto makes her a folkie through
and through, but on her second album, Heart of My Own, she brings a
bluegrass twang to dark-hued songs of love ("The Shore"), loss ("Go
On") and perseverance ("Gold Rush"). FREE DOWNLOAD: lead single "Gold Rush."


Also Releasing:  Patty Griffin — Downtown Church; David Bowie — A Reality Tour; Peggy Lee — Two Shows Nightly; The Cars — Shake It Up (Original Master Recording); Various Artists — DJ Enferno Presents: Ultra Dance 11;  Beach House — Teen Dream; Los Campesinos! — Romance Is Boring; Four Tet — There Is Love in You
Gramophonedzie — "Why Don't You"
Popularized in the early 90's, "swing house" – the fusion of old jazz samples with electro beats – has made a resurgence with this scratched-and-smoking dance dazzler featuring vocals from Peggy Lee's "Why Don't You Do Right."
 
the xx — "VCR"
The art-damaged video for this muted falling-in-love song moves from black-and-white abstraction to color saturation when a single kiss sets the world — both inner and outer — on fire.
 
Ellie Goulding — "Starry Eyed"
This young English lass looks like a wafer-thin Drew Barrymore and sounds like The Cranberries' Dolores O'Riordan raised on Euro-disco and Auto Tune on this frenzied slice of synth-pop from her forthcoming debut Lights.
 
The Magnetic Fields — "We Are Having a Hootenanny"
They put such love and craft into their songs, can we fault The Magnetic Fields for recycling archaic film footage for this video homage to folk music? Not when the kick-dancing and soft-shoeing fit so perfectly with the song, you'd think the tune was an old-timey field recording instead of a spanking new original.