Last week I posted about GLAAD's perplexing explanation of their snub of Kirby Dick's Outrage, a documentary exposing hypocritical, closet politicians, from its media awards. Among those questioning it, Movieline said GLAAD delivered Kirby Dick's "very brave, very necessary" film "a final insult" by snubbing it. Indiewire wondered why it had been ignored.
In a statement to Towleroad, Kirby Dick has responded.
The GLAAD Media Awards are about elevating and promoting
the fair, accurate and inclusive stories of LGBT issues, people and
allies that have increased awareness, understanding and respect for our
lives and our pursuit of equality.

Outrage is a fine movie and an important one that focused
attention on anti-LGBT politicians whose efforts put our community and
our families in harm's way. But the GLAAD Media Awards aren't the
Academy Awards, they are about highlighting media that move America by
telling the stories of lesbian, gay, bisexual and transgender people –
not those who run from who they are.

The decision to come out as LGBT is an extremely personal one that
benefits the individual and the people who know them. While there is
certainly an argument that is made for speculating on the sexual
orientation of anti-LGBT politicians in an effort to hold them
accountable for the harms they inflict on our community, that sort of
speculation doesn't promote awareness, understanding and respect for
our lives and thus does not fit the criteria for the GLAAD Media Awards.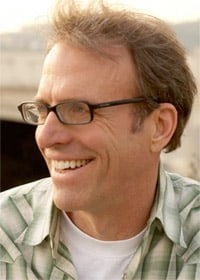 Towleroad obtained an official statement from filmmaker Kirby Dick about the snub and GLAAD's explanation for it.
Writes Dick:
"While I was understandably disappointed that Outrage did not receive a GLAAD Media Award nomination, I know that awards are subjective and am happy that attention is being brought to all the excellent LGBT media projects that were nominated.

However, I take issue with GLAAD's statement explaining the reasoning behind their decision to not award the film a nomination. Their claim that Outrage "does not fit the criteria of the GLAAD Media Awards" is untrue. In fact, the film meets all four criteria listed on their website: "Fair, Accurate and Inclusive Representations" of "the LGBT Community", "Boldness and Originality", "Impact", and "Overall Quality".

More troubling is their position that the subject of my film – the hypocrisy of closeted politicians and the harm they do the lives of millions of LGBT citizens – is inappropriate for the GLAAD awards. By taking this position, GLAAD is playing into the same philosophy that has kept the closet in place in politics for decades and has caused so much damage. Like the mainstream media which has been silent on this hypocrisy, GLAAD seems to think that by avoiding this complex subject it will go away. Just the opposite, the longer attention is not brought to the subject, the more the damage of the closet will continue, both in politics and in Hollywood.

The Supreme Court has just issued a ruling that exemplifies this country's long history of keeping LGBT concerns in the closet by voting to not allow cameras to cover our country's most urgent civil rights trial. Isn't it time for GLAAD to stop protecting the closet as well?"
Previously…
GLAAD Responds to Questions Over Outrage Award 'Snub' [tr]