UPDATED BELOW

The Courage Campaign delivered  140,671 letters/petitions to Judge Vaughn Walker
requesting that the Prop 8 trial be televised in response to his
request for comments on exactly that issue. Earlier this week, Walker
delivered an early ruling that the trial would be provided by delayed broadcast on YouTube.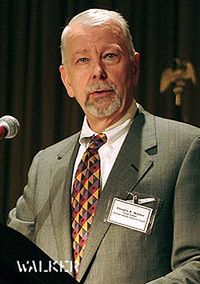 Prop 8 backers filed an emergency petition on Friday to block broadcast of the trial. They have been denied.
Several federal courthouses around the country, however, will prove a live video and audio feed of the trial. See a list here.
UPDATE: Prop 8 supporters have gone to the U.S. Supreme Court to block broadcast of trial proceedings after Judge Walker's rejection of their requests:
In a filing to Justice Anthony Kennedy, they asked for a stay to
halt Judge Vaughn Walker's plans to show the trial, which starts on
Monday, pending their plans to petition the Supreme Court via a writ of
certiorari. 

In a filing from chief counsel Charles Cooper, they
reiterated their argument that the plans for televised coverage
diverges from "long standing policy of the Judicial Conference of the
United States," but they also go further and claim that it is the
result of "unlawful process used to ensure that the proceedings in this
particular case would be broadcast, regardless of the consequences."

They
claim that the plans for cameras would cause witnesses "irreparable
harm," and undermine the chance for a fair trial. They also argue that
the idea of a broadcast — made possible by a recently launched pilot
program — was put into place without the Ninth Circuit Court of
Appeals conducting a full review, including comments from the public.
Yusef Robb, spokesman for American Foundation for Equal Rights, sent out an email saying that Olson and Boies have a brief period in which to respond:
"In a last gasp attempt to keep cameras out of court, the
Defendant-Intervenors in Perry v. Schwarzenegger have made an emergency
application to the Supreme Court asking Justice Kennedy to block camera
coverage.We have been asked to file a response by 12:00 Eastern on
Sunday, January 10.

"Those who want to ban gay marriage spent millions of
dollars to reach the public with misleading ads, rallies and news conferences
during the campaign to pass Prop. 8.  We
are curious why they now fear the publicity they once craved," said Chad
Griffin, Board President of the American Foundation for Equal Rights.
"Apparently transparency is their enemy, but the people deserve to know
exactly what it is they have to hide."