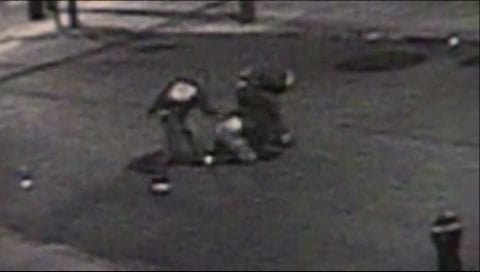 The two men responsible for the October beating of Jack Price in Queens, which as you may remember was caught on surveillance video, have been indicted on hate crime charges, the NY Daily News reports: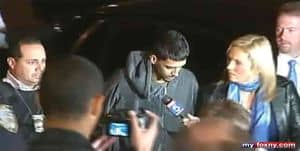 "Daniel Aleman, 26, and Daniel Rodriguez, 21, each face up to 25 years in prison if convicted of the assault and robbery rap.
Queens prosecutors say the duo spotted Jack Price, 49, walking near his home in College Point around 4:30 a.m. on Oct. 8 and shouted anti-gay slurs.
Then they allegedly punched, stomped and kicked Price.
After he fell to the ground, they stole his wallet and cash, officials said. 'Acts of violence motivated by hate or intolerance violate the fundamental principles and spirit of equality and freedom on which our country was founded,' Queens District Attorney Richard Brown said.
Price was nearly killed in the attack, and was hospitalized for three weeks with a broken jaw, broken ribs, two collapsed lungs and a lacerated spleen."
CNN reports: "Ted Kasapis, attorney for Rodriguez, said he doesn't believe prosecutors will be able to prove 'any hate crimes here.'
An attorney for Aleman could not be reached for comment."