David Bahati, the sponsor of Uganda's "kill the gays" bill, said he won't withdraw the bill despite pressure from other government officials, most notably Minister of State for Investment Aston Kajara, who yesterday said the government would talk to Bahati about withdrawing it.
Uganda's Daily Monitor reports: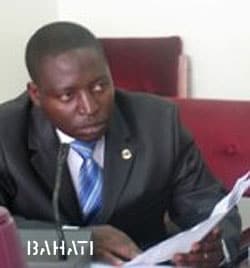 The State Minister for Investments, Mr Aston Kajara, yesterday said the
government was looking at the Bill with the possibility of withdrawing
it. "The government's official position is that we have enough laws to
cover homosexuality acts," Mr Kajara said. "Government did not sponsor
this Bill. It is a private member's Bill. The government is studying it
and we may talk to the honourable Member of Parliament (David Bahati)
to consider withdrawing it."
The AP is now reporting:
The Ugandan lawmaker who proposed a bill that would give some gays
the death penalty said Friday he will refuse any request to withdraw
the legislation after a minister said the government would ask him to.

Lawmaker David Bahati said he felt the bill is necessary in the conservative East African country. On Thursday, Minister of State
for Investment Aston Kajara said the government would ask Bahati to
scrap the bill because they fear backlash from foreign investors. The
bill, which Bahati proposed in September, has provoked criticism from
gay-rights groups and protests in London, New York and Washington.

"I
stand by the bill," Bahati said. "I will not withdraw it. We have our
children in schools to protect against being recruited into
(homosexuality). The process of legislating a law to protect our
children against homosexuality and defending our family values must go
on."
PArliament is scheduled to take up the bill in late February or early March.