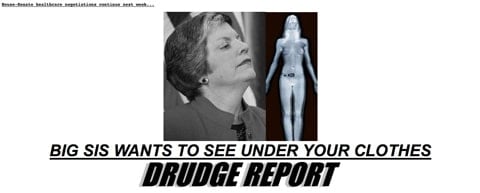 Remember when Matt Drudge was gay-baiting Janet Napolitano back in January?
Well, as the Huffington Post notes, ABC News is now pushing Drudge's suggestion that Janet Napolitano's leadership is questionable because she's allegedly a lesbian.
Writes Devin Dwyer in the lede of an article about Napolitano: "The former Arizona governor, dubbed 'Big Sis' by one conservative blogger, oversees more than 188,000 civilian employees, 200,000 contractors and an amalgam of 20 subagencies, including the Federal Emergency Management Agency, the Coast Guard and the Transportation Security Administration."