The Michigan Messenger reports that The Thomas More Law Center has filed a lawsuit against the federal government on behalf of "Gary Glenn, president of the American Family Association – Michigan;
Levon Yuille, pastor of The Bible Church in Ypsilanti, Michigan; René B.
Ouellette, pastor of the First Baptist Church in Bridgeport, Michigan;
and James Combs, pastor of four different churches in the state" against the recently-passed federal hate crimes act, also known as the Matthew Shepard and James Byrd, Jr. Hate Crimes Prevention Act.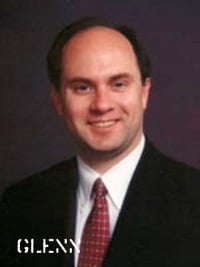 The plaintiffs charge that, among other things, "the Hate Crimes Act has the purpose and effect of deterring, inhibiting,
and chilling the exercise of fundamental rights by persons, including
Plaintiffs, who publicly oppose homosexual activism, the homosexual
lifestyle, and the homosexual agenda, which seeks to normalize
intrinsically disordered sexual behavior that is contrary to the moral
law and harmful to the common good of society. Supporters of the
homosexual agenda seek to demonize, vilify, and criminalize deeply held
religious beliefs that are in opposition to their agenda."
According to Ed Brayton of the Messenger, "it would be unlikely to survive a motion to dismiss and very, very
unlikely to survive a motion for summary judgment" because "The complaint seems to base its standing argument solely on the fact
that some people have argued that there should be legal limits
on anti-gay rhetoric, not on whether the text of the law itself actually
imposes such limits."
The Thomas More Law Center was founded by Domino's Pizza founder Thomas Monaghan and Kevorkian prosecutor Richard Thompson. Rick Santorum and Alan Keyes are among those who have sat on its board.
Here's the complaint in full (PDF).