Madonna manager Guy Oseary is "in the lead" to take over as judge on American Idol when Simon Cowell leaves, Gatecrasher reports: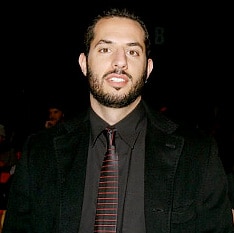 "'Guy has been in the music business since Madonna discovered him when he was 17, and he has a lot of the same experience as Simon,' says a Fox insider. The snitch adds that while Jamie Foxx and Tommy Mottola have been mentioned as the snarky Brit's successor, Oseary is in the lead. 'His competition just can't live up to his level of experience," says the source, "and the people behind the show are slowly starting to realize it.'
Foxx himself publicly denied rumors that he'd replace Cowell, saying he's too busy and didn't think he could 'fill Simon's shoes.' As for Mottola, we hear 'Idol' honchos are nervous that the music exec would be a turnoff for fans. 'People really only know him as Mariah Carey's big bad ex,' says the spy. 'And producers are worried he'll even be harsher on contestants than Simon was.'" 
Oseary isn't the only member of the Madonna posse to be interested in filling Cowell's shoes. In late January, Madonna sibling Christopher Ciccone announced he was available, should producers be interested.
And last week, Howard Stern was reported to be in talks. Stern has confirmed his interest, saying, "There's not a better job on the planet than judging that f—ing karaoke
contest. It might be possible, we'll see. They'd have to pay me a ton of dough because I already make a
ton of dough."
Tonight, Ellen DeGeneres begins her stint as an Idol judge as the show moves to Hollywood.