Utah lawmakers have come to an agreement with gay rights opponents to delay taking up a law banning discrimination against gays. In exchange, "opponents of gay-rights legislation will drop any effort to prevent
local governments from passing their own nondiscrimination laws this
legislative session," the AP reports.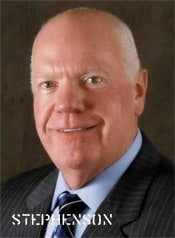 The agreement is an effort to avoid making Utah the focus of gay rights issues in an election year. Said GOP State Senator Howard Stephenson: "There is a common desire to
ensure that Utah is not the battleground
for the nation on these kinds of issues. We simply refuse to be that
battleground. We hope to set a standard of civility and cooperation and
respect that hopefully will be copied in other states."
Also: "The move is a 'compromise,' sanctioned by leaders in the House and Senate, intended to halt efforts to overturn or weaken the newly minted anti-discrimination ordinances in Salt Lake City and Salt Lake County."
Lawmakers instead will introduce a bill to study anti-discrimination measures.
"Stephenson and (Democrat Christine) Johnson both
said they want to build on the collaborative spirit that produced Salt
Lake City's anti-discrimination ordinances (endorsed by The Church of
Jesus Christ of Latter-day Saints), which bridged divides between
Democrats and Republicans, Mormons and non-Mormons and the LGBT and
straight communities."