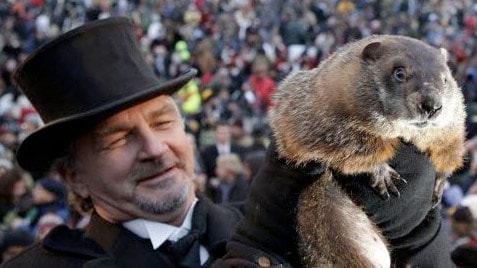 Punxsutawney Phil saw his shadow this morning, predicting six more weeks of winter:
 "Thousands gathered on Gobbler's Knob in Jefferson County to await the
groundhog's annual prediction. The Punxsutawney Groundhog Club said Phil
has seen his shadow 98 times since 1887, hasn't seen it 15 times, and
there are no records for nine years. Phil's weather predicting stems from a German tradition says if a
hibernating animal casts a shadow Feb. 2, the Christian holiday of
Candlemas, winter will last another six weeks. Spring would come early
if there is no shadow.