Robbery and stabbing in Seattle had homophobic element, victim says.

New shots of Saturn's moons Mimas and Calypso.

Rep. Mike Pence calls for constitutional amendment to ban same-sex marriage at CPAC.

LMFAO: Turns out it was Mitt Romney doing the assaulting on his flight from Vancouver.

New Zealand billboard featuring 'gay-o-meter' called socially irresponsible: "The advertisement for the online polling site haveyoursay.co.nz, which was displayed on the corner of Cuba and Webb streets, consisted of a large graph titled 'gay-o-meter', with the axes labelled 'degree of homosexuality' and 'degree of homophobia'.
A diagonal line running between the axes drew a correlation between the two."

Predictably, Christians outraged over Elton John 'Gay Jesus' claims.

Milo Ventimiglia joins the clan of the bearded.

WATCH: The Cato Institute Forum on conservatism with Nick Herbert, Andrew Sullivan, and Maggie Gallagher.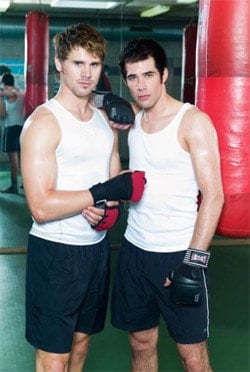 Gay storyline from German Soap Verbotene Liebe to get U.S. adaptation?

NOM issues threat to GOProud at CPAC: "Many reporters, including Politico, have asked us how we feel about the fact GOProud is just a few booths over from us. We welcome everyone's right to participate in the democratic process, but we have a message for GOProud on marriage: If you try to elect pro-gay marriage Republicans, we will Dede Scozzafava them. The majority of Americans, and the vast majority of Republicans, support marriage as the union of husband and wife and NOM is here to make sure these voters and their voices are heard loud and clear."

Scientists discover secret behind Supernovas.

Royal Navy recruit Tristram Gay to change name: "In the Navy everyone is called by their surname so I would get a lot of stick with my name being Gay. It was different in the old days when gay meant happy."

War in Iraq renamed Operation New Dawn.

Man who bought London pub which features Banksy's largest artwork says he'll paint over it: "I'm not a fan of modern art, I can't say I know much about it really. All I was concerned about was getting this great building for a good price, I'm going to turn it into luxury flats. I might leave the Banksy on the wall until last, just to see how it looks, but it will have to go to get the look I want."

Vassar grad Meryl Streep to deliver commencement address at Barnard.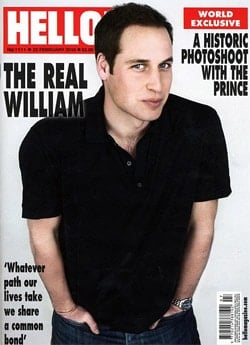 The story behind Prince William's full, black head of hair.

NYC subway conductor who pushed rider and used homophobic slur wins job back: "According to the arbitrator's decision, conductor Jack Grissett and a passenger got into a tiff on a platform. Grissett is accused of calling the man a homosexual slur, prompting the man to call Grissett's late father the same name. Grissett then 'forcefully' put his hands on the man, the decisions says.
The arbitrator ruled that two months without pay – not firing – was sufficient punishment."

Liz Cheney apes father on 'Don't Ask, Don't Tell': "It's time for it to end. The joint chiefs, certainly the chairman of the joint chiefs, has been clear about that and I think that the country really is at a place now where it's time for it to end."

Brazilian TV series CaRIOcas needs your donations.

Brad Ellsworth will run for Evan Bayh's Senate seat. Why we should worry: "Ellsworth's social conservatism might serve him well in a portion of the state chock full of Appalachian white evangelical Christians and Joe the Plumber types, but it hasn't earned him many friends in the LGBT community. The Human Rights Campaign (HRC), the nation's largest LGBT political organization, ranks Ellsworth as one of the ten worst Democratic Congress members when it comes to LGBT issues; he scored a meager 30 out of 100 possible points."