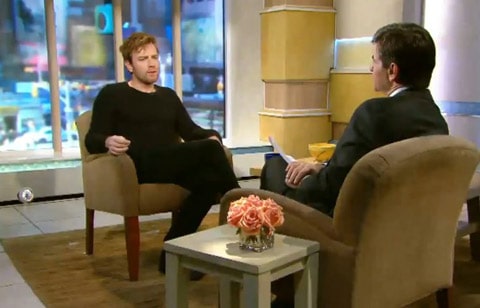 Ewan McGregor shot down some casual homophobia from George Stephanopoulos on Good Morning America yesterday in a discussion about a photo of McGregor and Jim Carrey kissing.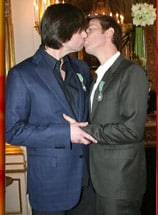 Asked Stephanopoulos as producers giggled (and one mumbled what sounds like "oh God") in the background: "What is that about?"
Replied McGregor: "Well that's just two men kissing, and it's, uh, in this age, in 2010 it's extraordinary that it's still an object of humor."
Stephanopoulos: "Well you aren't just kissing, you're kind of making out there."
McGregor: "That's a kiss. That's just a kiss."
Watch it (starts at 2:19), AFTER THE JUMP…