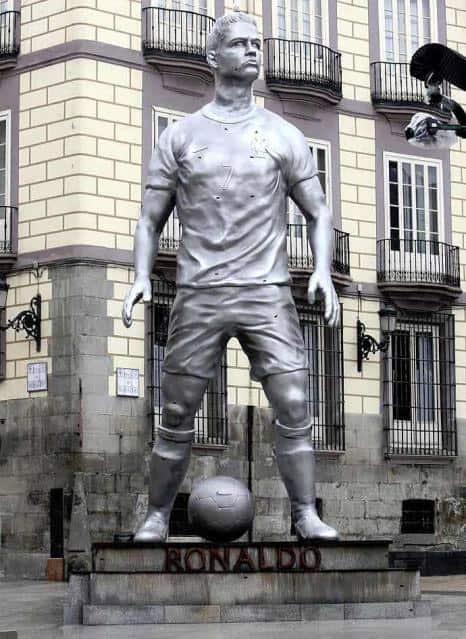 Real Madrid footballer Cristiano Ronaldo was honored with a statue 10 meters tall in Madrid yesterday:
"Residents living near the Plaza de Ramales, a quiet square in a western residential area of the Spanish capital, woke yesterday morning to find the streets adorned with green and red confetti (the colours of the Portuguese flag) along with an imposing statue of Cristiano Ronaldo. As reported by Spanish sports daily Marca, the statue of the world's most expensive player is 10 metres in height and silver in colour, featuring the player standing over a football. The Plaza de Ramales was renamed the 'Praça de Ronaldo' for the duration of the day."
The statue was reportedly erected by Nike, for a promotion.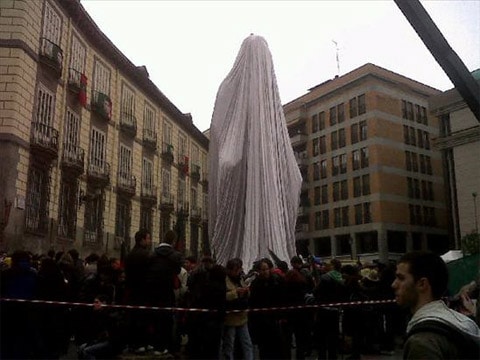 In other Ronaldo news, the footballer recently held a shirtless meet and greet with top-ranking Formula 1 race car drivers.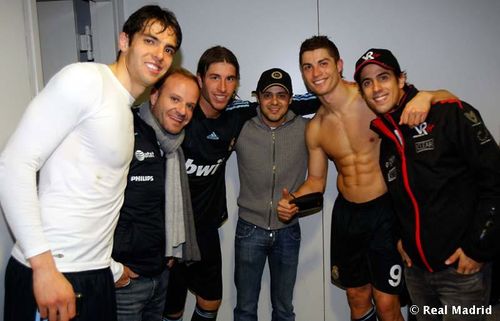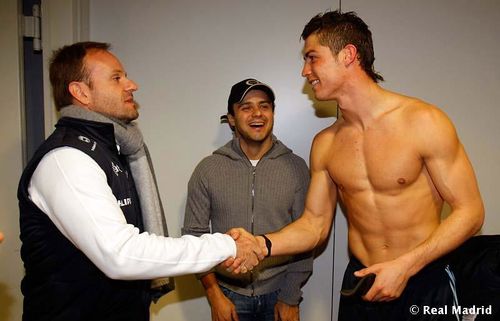 The Armani underwear model has also been showing support for his hometown, the resort island of Madeira, in Portugal, where flash floods have killed more than 40 people.
Dramatic footage of the floods, AFTER THE JUMP…