Gay-related provisions in the original health care proposal have been dropped from a new version announced by Obama yesterday, Metro Weekly's Lisa Keen reports: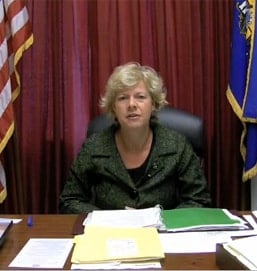 "Most LGBT and HIV activists had supported the House bill because it included key LGBT specific provisions, including provisions. In addition to the data collection, it prohibited discrimination based on sexual orientation and gender identity in the provision of health care; enabled people with HIV and low incomes to obtain Medicare coverage earlier in the course of their illness; and eliminated the tax that gay employees must pay if their same-sex partners or spouses receive health coverage from their employers' plan. Straight employees don't pay that tax but, for gay couples, the coverage is characterized by the federal government as additional income for the gay employee.  [Tammy] Baldwin said Monday she would 'continue to fight for all of my priorities in the final health care reform bill, including those related to LGBT health.'"
The bill, being called a "starting point" by the White House, does have a provision for health centers, which, MW notes, could include some LGBT and HIV centers around the country.