Americans more open to "gays" in the military than "homosexuals".

 Anti-gay Liberty Counsel wingnut Matt Barber calls for removal of gay Prop 8 judge: "This is no different than having an avid gun collector preside over a Second Amendment case, or a frequent user of medical marijuana deciding the legality of medical marijuana."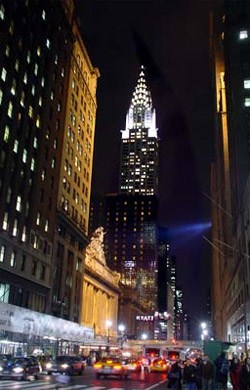 NYC to get massive gay entertainment complex/hotel/club? "Officially described as 'The Out NYC: a hospitality and entertainment destination geared to the gay community,' the project, due to be completed by early next year, is informally dubbed 'a hetero-friendly urban resort' by its developers."

 VIDEO: Rihanna gets rude.

 Vigils organized for second anniversary of murder of Lawrence King.

 Empire State Pride Agenda executive director Alan van Capelle blames gay senator Tom Duane for hold-up on transgender rights bill GENDA. Action item.

 Kenya blocks gay wedding.

 Taylor Lautner no longer jailbait.

 San Francisco Unified School District strengthens protections for gay and lesbian students: "The new policy will require the district to track harassment and discrimination based on sexual orientation, provide cultural sensitivity training to school staff and give parents educational materials each year. It also directs staff to seek outside funding for its program."

 WATCH: John Mayer makes apology from the concert stage.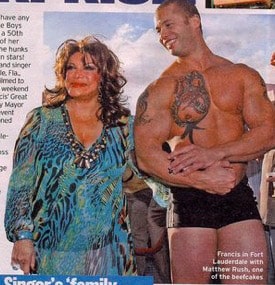 Connie Francis gets a gay porn escort.

 8: The Mormon Proposition finds distributor: "ABC 4 News has learned that '8: The Mormon Proposition' has now sold its North American rights to distributor 'Red Flag Releasing.'…'Red Flag' plans to release the film theatrically and on VoD in the spring of this year."

 Snowstorm to delay marriage equality in D.C.

 Gay "kiss-in" planned this Sunday at Notre Dame cathedral in Paris. Protest planned for same day at Chicago's Holy Name Cathedral.

 Pastor prayed for death of John Murtha.

 Britney Spears test drives a Maserati, from the passenger's seat.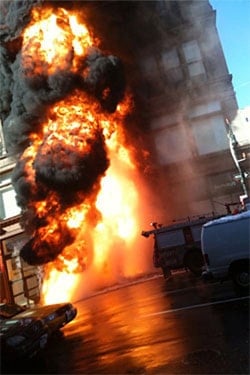 Radio Shack explodes on Sixth Avenue in NYC. Yikes!

 Moscow Gay Pride organizers head back to court to complain about ban for fourth year.

 Marc Jacobs shuns celebrities. Lorenzo Martone confirms marriage, dick size.

 Madonna and Jesus get hot and heavy in Brazil.

 Origin of HIV transmission revealed: "Until now, it had not been established whether HIV RNA or DNA is transmitted during sex. By analyzing the genetic differences between these two forms and the virus that was ultimately transmitted to newly infected individuals, we found that it was the HIV RNA form present in seminal plasma that was transmitted."

 Hate crime charge added in lawsuit by HIV-positive man alleging he was beaten by officers in Blue Island, Illinois: "According to the lawsuit, Demetrius Anderson, who suffers from mental illness, attempted suicide in April 2009. Officers arrived on the scene and chased Anderson, who panicked and fled when EMTs arrived. Anderson claims that the officers battered him by shooting him with a taser, standing on his hands, feet, back and neck and handcuffing him tightly.
Additionally, the lawsuit alleges that the officers made comments regarding Anderson's religion, mental illness and sexual orientation."

 Transgender group turned away from Boston-area restaurant: "Ashley Bottoms, 42, of Saugus is alleging that she and seven others from Sisters Family were not let into Capone's Italian American restaurant on Summit Street because their appearance did not correspond with the photographs on their identifications."