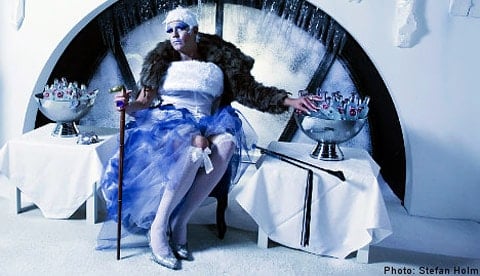 Swedish MP Frederick Federley says it wasn't he who accepted an all-expenses paid trip to the Canary Islands — it was his drag persona Ursula.
The Local reports: "The politician told newspaper Aftonbladet that his trip in early January was sponsored by around ten different companies, including budget airline Norwegian.
Pressed by the newspaper on why he had accepted the paid trip, despite claims that he generally refused offers from the airline industry, Federley replied:
'Well, this was pretty much tied to my drag personality, Ursula. It's not me as a member of parliament doing this; it's more a case of me travelling as my drag personality,' he said.
Federley has not made any secret of his predilection for cross-dressing, recently arriving as Ursula at the Swedish Mr Gay competition.
Dismayed by the newspaper's line of questioning, Federley dismissed what he felt was an insinuation that he had only taken on the job for the sake of a free holiday in the sun at a newly built four-star hotel."
Readers of this site may remember Federley's name from a 2007 gay bashing I reported on.