Those of you who have been reading this site for a while will remember 2007 NYC hate crime victim Michael Sandy, who was targeted online, and then after a botched robbery near a beach off the Belt Parkway, was killed after being chased into oncoming traffic.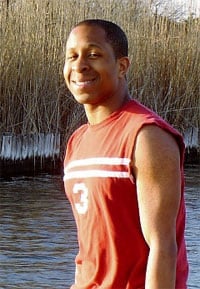 Community Board 15 voted unanimously on Tuesday to erect a memorial in his honor, proposed by his parents and the Michael Sandy Foundation:
"Since its establishment shortly after Sandy's death, the Michael Sandy Foundation serves to identify and support tolerance education, raise awareness of hate crimes, and provide emotional and other assistance to victims and their families. They hope an engraved stone will give potential perpetrators of hate crimes reason to ponder the consequences of their actions…The group ramped up its efforts, spurred on by Sandy's parents, about six months ago. Both the community board and Councilman Lew Fidler told the group they'd need to raise the funds themselves, as such memorials can be difficult to accomplish on taxpayer dollars. Months later, the foundation returned with $5,000 and plans for the memorial."
They hope to have the unveiling on October 8, near the anniversary of Sandy's death.