Carly Simon reports that she left a clue to the subject of her  1972 hit "You're So Vain", who for many years people suspected was Warren Beatty, at the end of a new, reworked version of the track. Now, because of  a backwards whisper at the end of the record which appears to be the word "David", some are saying that it is about the then head of her Elektra record label, David Geffen.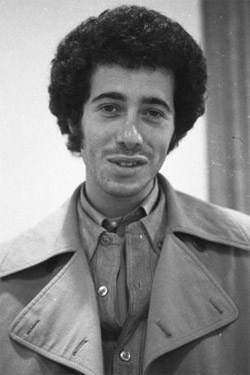 You can listen to the whisper here.
The Telegraph speculates on some other Davids:
"The recent disclosure leaves two candidates in the running. David Cassidy, who rose to fame with the TV show The Partridge Family, was 22 when the song was written, but had already launched a successful solo career. David Bowie, the British rock star, has also been discussed as a possibility.
Simon said in 2003 and 2004 that the subject had the letters A, E and R in his name, which leaves a question mark over both men. Bowie was born Duncan Robert Jones and Cassidy's middle name is Bruce.
David Crosby, of the folk-rock band Crosby Stills and Nash, lived in Los Angeles at the same time as Simon. She has suggested the song was based on a composite of three men she knew while living in the Californian city.
In a 1989 interview, the singer said: 'It always strikes me as funny that people should be that into what I was thinking about. That's the greatest ego trip anybody could have. And for that reason of course, I can never give it away.'"
Of course A,E, and R also appear in Elektra. Others believe it was her gay producer David Geffen, whom she resented at the time: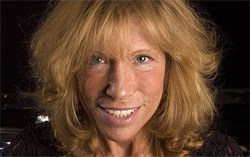 "In 1972 when she wrote the song billionaire Geffen was the head of her Elektra record label.
It is thought she was inspired to write the damning lyrics after Geffen put all his time and energy into promoting her rival, Joni Mitchell, over her. In the hit Simon sings that the man walked into the party like he was walking on to a yacht.
The subject of her wrath jilted her before going to Saratoga to watch his horse naturally win."
Whatever the case, by milking one of pop music's enduring mysteries, Simon has now drummed up plenty of publicity for the rework of the song, and she is asking people to make the first-ever video for it.