ABC News picks up story about outdated quotes in DOJ defense of DADT brief.

Man dies in suicide plunge from Empire State Building: "A 21-year-old man leapt to his death from an observation deck of the Empire State Building on Tuesday, the police said. The man, whose name was not released, got a running start and cleared a barrier on the observation deck, on the 86th floor, about 6:15 p.m., the police said." Update: Man ID'ed as Cameron Dabaghi, a student at Yale.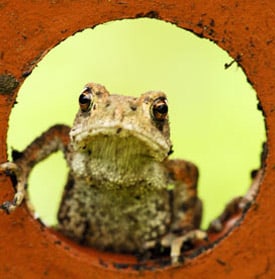 Toads: earthquake detectors?

Hollywood to butcher Goldie Hawn, one film at a time.

 Couple becomes Buffalo, New York's first domestic partnership: "Kitty Lambert and Cheryle Rudd were outside the City Clerk's office when it opened this morning to fill out the Sworn Statement of Domestic Partnership."

Celebrating Ewan McGregor!

Queering the Census sticker campaign goes viral. "We want all these stickers to just be a resounding push. We're out here; we expect you to take on this responsibility. We've had a huge response. It's been totally thrilling."  

Sad: Adrian Grenier found someone's dead dog by the side of the road.

Anger rises over court order for father of slain Marine to pay court costs of Westboro Baptist Church: "As news of the order to pay some of the court costs spread through the news media and online, strangers were moved to send money and set up funds to support Snyder's court battle. And during his television program Tuesday night, commentator Bill O'Reilly of Fox News Channel offered to pay Snyder's legal fees, according to WBAL Radio."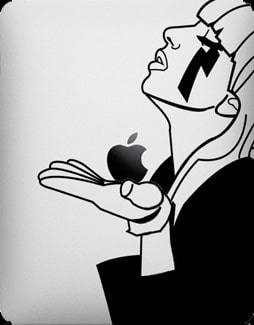 Getting an iPad? Want to pimp it out with Lady Gaga?

Brutal anti-gay gang attack reported near Manchester, UK: "The 17-year-old smashed his head on the kerb and blacked out during the attack as a gang of 10 men shouted homophobic insults and laughed as they stamped on his head and kicked and punched him in the face.
A 19-year-old friend, who was also attacked but uninjured, managed to break free from the gang and ran for help."

Calgary, Canada police hold meeting with gay community regarding homophobic violence.

One Iowa ads pressure Mitt Romney on same-sex marriage.

Man who was fired for his drag queen past gets his job back.

Michelle Bachmann accuses civil rights icon John Lewis of lying about being called the N-word.

Drill Baby Drill? "The Obama administration is proposing to open vast expanses of water along the Atlantic coastline, the eastern Gulf of Mexico and the north coast of Alaska to oil and natural gas drilling, much of it for the first time, officials said Tuesday." Republicans unmoved.

Some of the Glee cast get gleeful on the cover of Rolling Stone.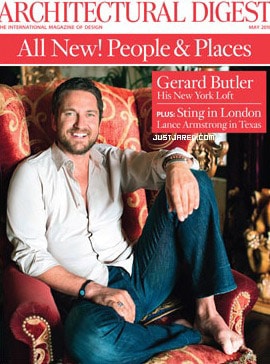 Gerard Butler and his little piggies cover Architectural Digest.

Interview with out actor Gerald McCullouch.

Nine teens charged after bullying causes girl's suicide.

NO HOMO: Gay Gainesville mayoral candidate Craig Lowe facing homophobic attacks. Check out this video, and this one. Ugly.

Vancouver gay basher Michael Kandola to plead guilty, try to fight hate crime charge: "Kandola, 22, is charged with aggravated assault in connection with the September 2008 attack on Jordan Smith, 27, on Davie Street in Vancouver's West End neighbourhood.
Smith was walking hand in hand with a male companion when he was allegedly confronted by five men, including Kandola.
Words were exchanged, with Kandola allegedly screaming obscenities before sucker-punching Smith, who suffered a broken jaw which had to be wired shut for a month."

NJ Housewife Dina Manzo to co-produce My Big Gay Italian Wedding off-Broadway with Reichen Lehmkuhl.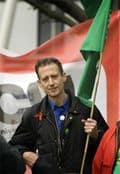 UK gay activist Peter Tatchell speaks out for homophobe's freedom of speech: "American Baptist Shawn Holes was arrested in Glasgow earlier this month and fined £1,000 after declaring that homosexuals deserve 'the wrath of god'.
But Tatchell, of gay rights group OutRage! has commented: 'I urge the police and prosecuting authorities to concentrate on tackling serious homophobic hate crimes, instead of wasting public money on petty, distasteful homophobic ranters. The price of freedom of speech is that we sometimes have to put up with opinions that are objectionable and offensive. Just as people should have the right to criticise religion, people of faith should have the right to criticise homosexuality. Only incitements to violence should be illegal.'"