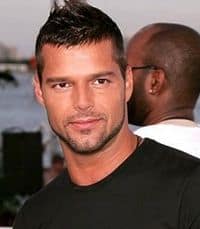 Barbara Walters was asked by the Toronto Star about the one regret she has in her long professional career. Her answer? A series of questions she asked a Latin pop heart throb 10 years ago.
"In 2000, I pushed Ricky Martin very hard to admit if he was gay ornot, and the way he refused to do it made everyone decide that he was. A lot of people say that destroyed his career, and when I think back on it now I feel it was an inappropriate question." 
After the jump, revisit their chat (as well as the awkwardness) in a clip from that interview.